Cinepack: Pre-Animated Camera Moves
---


_____________________________________________________
What is the CinePack?
A huge collection of
pre-animated
,
fully customisable
, professional camera moves created just for Blender. Designed to
boost production values
and save time!


Easily import into your scene, camera moves typically found in Hollywood Movies, Motion Graphics, Adverts and VFX Shots which have been designed by a cinematographer with over 12+ years experience in the film industry. You will wonder how you ever managed without CinePack!
Includes over 100+ Camera Moves across 9 categories: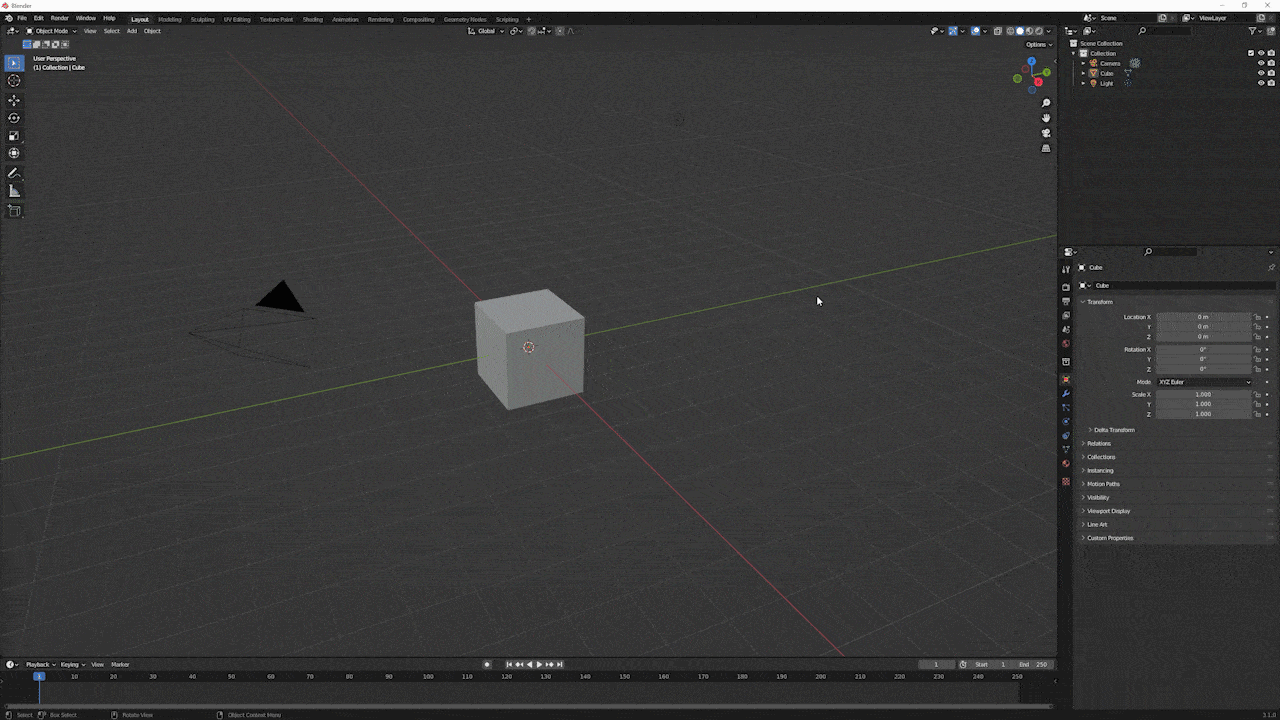 Why use Cinepack?


Increase production values for any project without any prior experience needed in animation, keyframing or camerawork.

Save valuable time on your Blender project! 

Enhance your scene with ease! No setting up cameras, parenting objects, animating movements or any of that... you just pick the shot and Cinepack does the rest.
All the camera moves are customisable, so you can either use the camera moves as they come, or edit in anyway to suit your needs. Use the camera moves as groundwork's for more complex camera moves. See previews of all moves instantly.
Works with both CYCLES and EEVEE!


Camera move example below imported from CinePack:
Blender Scene by William Landgren
Powerful, Simple User Interface:
Choose your camera move, hit IMPORT -- that's it! 


Organised Into Categories

Animate / Change Field of View within Cinepack

Depth of Field Checkbox within UI
NEW FEATURES:
Camera Resolution Presets

Camera Aspect Ratio Presets
See
example
below:


Search Bar Feature:
Use the new search bar feature to find camera moves quickly!








Draw Camera Paths:
This new update allows users to Draw Custom Camera Paths within seconds! Simply click the draw button within the add-on and a new camera will be added to the scene! Select your camera animation start and end frames and begin drawing your custom camera path. The camera will automatically follow the path -- you can select a focus object for the camera to remain locked onto during the animation! 

Perfect for quick and dirty camera animations! 


Use for ANY kind of project!
Use some of the cinematic movements to add Hollywood production values to your short film scene... add subtle movements from the zoom folder to add visual interest for your music video... or maybe try out some of the chaotic moves in your next Blender simulation or motion graphics project? The possibilities are endless!


Cinepack includes 9 categories of camera moves to choose from, each containing many moves within them -- these camera moves have been crafted to enhance your project quickly and easily by utilising knowledge obtained by a cinematographer who has worked in the film industry for over 12+ years.
Add Dynamic Movements to your VFX Shots


Get Professional Cinematic Visuals... Instantly!


360 Turntables to showcase your Models
Level up your project with Cinepack!
Render Presets
Ready to render? Select a range of cinematic render presets with various dimensions and aspect ratios to choose from. Includes standard HD, Full HD and Ultra HD dimensions and traditional cinema aspect ratios such as 2.35.1 also known as 'Widescreen Cinemascope Format'. You can even save your own presets to use!

Full List of Presets Include:
2560 x 1089 (2K Cinemascope)

1920 x 817 (HD Cinemascope)

1280 x 545 (720p Cinemascope)

1000 x 1000 (Square Format)

1080 x 1920 (Mobile Format)
100+ Camera Moves Included:
(More added every month)
Cinematic:


Pan Back + Flip (Handheld)
FPV:


Pans:


Pushes + Pulls:


Flyovers:


Zooms:


Chaotic:


Fast Car Flyby (left to right)

Fast Car Flyby (right to left)

Handheld Transition Right
WANT MORE? 


FREE LIFETIME UPDATES:
Every month more camera moves will be added to the CinePack! Meaning once purchased, the choice of moves will greatly expand over time, FREE of charge! Be sure to check in every month to re-download the newest pack. 
BONUS EXTRAS!!
Everyone likes a little extra something! The CinePack also includes a FREE CableCam, which can be parented to any object in your scene for perfect tracking shots... perfect for any cinematic masterpiece!
Other Extras Include:


What are users saying about CinePack?


"Well done, easy to use and manage. The gif previews are really helpful." - Mark Willner:
"Great camera options, huge time saver for cinematic quality out of the box! Looking forward to what additional content may be around the corner, but content with this pack!" - tleedz
"Endless Possibilities. Wonderful Product. Thank You." - Shawn

"Very easy to use, many thanks for your work!" - 

Copticrain

"I liked this a lot when I first got it. And now after the last update, I'm in love" - Clifford

"Fantastic product! Lewis took the time to promptly respond to a question I had about keying frames and using additional features of the pack. He was incredibly helpful. The quality of this pack is well worth the price -- it saves you valuable time. And the bonus is a creator who cares. I would seriously explore anything he rolls out on the blender market in the future." - Chris Nelson

"Just amazing, really super friendly & an incredible artist, amazing plugin also. 5/5 on everything. thank you! "- Walid



Check out this video by Solar Scooters! All shots were entirely imported from Cinepack:




What's Included:
CinePack Add-on with over 100+ Pre-animated Camera Moves

Cinepack User Interface with One-Click Import

Extras Including Cable-Cam and Lighting Goodies

GIF Previews of each Camera Move

Good Karma for supporting the Blender Foundation
We support the Blender Foundation
We love Blender! We would like to participate in its development. We donate part of the earnings to the Blender Foundation for its growth!
DISCOVER OUR OTHER ADDONS



William Landgren is creating CGI art using Blender and After Effects | Patreon 
Cartoon Knight 3D Model by Lucas DM: