HDRi Maker is a powerful add-on created to be simple and fast

Keyword 
= Speed!   
Almost 400 included ready to use


See what you can do:
All the backgrounds you see are included in the addon!
Finally full immersion in an HDRi environment:
With 1 click, you can create animated fog:
You can add the backgound material to any object: 
in this example I use an object created with "A.N.T.Landscape" already present in the addons of your Blender
Now it's easy to create videos inside your dome
This example was rendered in Eevee, about 1 second per frame with an 8k background on a GTX1080TI.
More freedom of video with the camera:
Note: Not all backgrounds will be perfect for this type of animation (Although all image based backgrounds can be used for this purpose)

All backgrounds with open panoramas are very good for this purpose
Have you ever thought of animating a vehicle inside an HDRI without inserting any other 3D model? Now it's simple:
This background is already included in HDRi Maker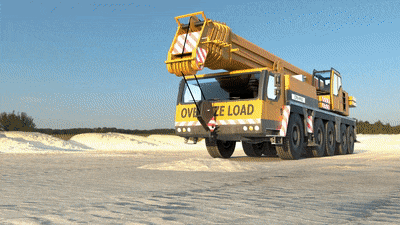 Do you want to dig into the projected ground? No problem:
The new wrap button is designed to interact with the terrain (Water from Extreme PBR addon)
Trick the eye !, This is only a car that travels on an HDRI "Photography", the road you see is not infinite, but the trick is now easy:
This background is already included in HDRi Maker

If you are looking for good cars to animate here is a good link
Take a look:



Shadow catcher with adjustable reflections, always available with any background (Also in all those you will create yourself)

This background is already included in HDRi Maker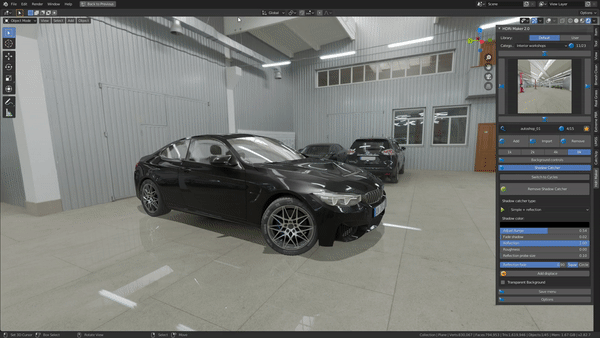 You can control the colorization and the background blur:
Alpha ready:
directly in Eevee, but also in Cycles render:

We moved the controls directly into the panel, to easily switch to the transparent background:

Displacement catcher:
You can adjust the "Hardness" of the displacement, it's all automated:






Water catcher:
Now there is also an option for animated water on the shadow catcher plan, it is simple and ready to use:
This background is already included in HDRi Maker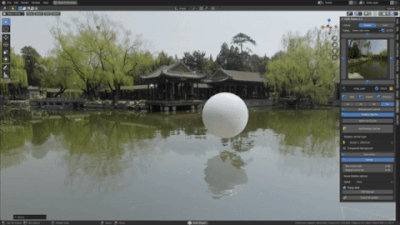 Save your background directly from the model, it only takes 2 clicks:
Now you can easily create a 360 degree background directly from your 3D model. This has now become a very easy operation:
Almost 400 HDR ready to use in 1/2/4/8k:
You can redesign the previews of your backgrounds saved in the "User category" section to improve your preview:
Very useful for creating realistic backgrounds for your models, with ultra realistic lighting, Here are some examples:
This background is already included in HDRi Maker

No light in the scene, just background and model with blender + cycles engine

Tiger model by Quentin Le Duff on this link. License  CC BY 4.0
This model is rendered with eevee and with a bit of Bloom:
Even on interiors the light source is very realistic, in this example the lights in the scene are off, the only light source passes through the windows:
Archviz Interior Scene For Eevee & Cycles [Archviz 2.8 - Scene01] created by BD3D  Rendered in Cycles: sample 1024 + Denoise in Blender  1280x720
The hdr lighting really makes the difference:
This background is already included in HDRi Maker
Raptorex Maker Muscle System Rig 2.8 model by  Blender Pirate
All the backgrounds are in 1K 2k 4k 8k
New interface:
This interface is designed to be simple and intuitive, we have changed the preview system, now they are very large and allow a good preview that immediately gives the idea of what background you are going to choose
23 categories for almost 400 backgrounds from hdrihaven, all carefully categorized:
Realtime with shadow catcher emulation in Blender EEVEE engine:
This background is already included in HDRi Maker
Smart Management system:
If you are looking for a tool to create 360 background, without having to do anything but installing it, this is what you are looking for.
See how an engineering scene can be quickly enriched:
It's all ready to use just install it.
Almost 400 Backgrounds at 360° Ready to use, under cc0 License
Packed all together to be ready for use, we don't want professionals to waste time, just install it through the installation guide inside.
Follow my youtube channel You'll find tutorials that illustrate the add-on
See how the HDRi Projected works:
Playing with HDRi Maker 2.0:
New wrap tool:
Want to Expand your HDRI Library?
Do you want to expand your HDRi Maker library? Here you can find 90+ additional backgrounds in EXR format (Compatible with HDRi Maker).
Many are free under Attribution 4.0 International license (CC BY 4.0)
Remember to give credit to the author if you use them for your works:
Hey, don't worry I'm well trained and I'm here to help you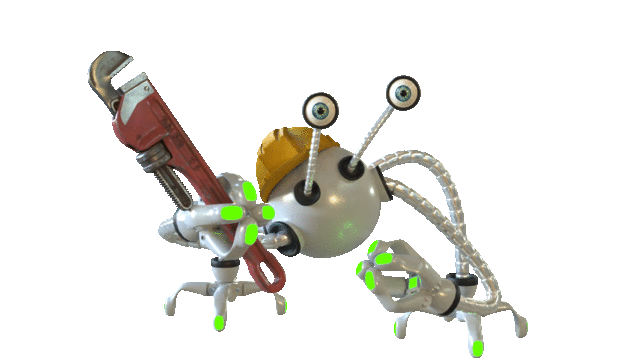 If you have any questions contact us, we are very happy to answer!

  

If you have a problem and have read the instructions correctly, but cannot resolve, write us, if you have any suggestions, they are always welcome! Customer support is important
We continue to improve the product with updates, serving consumers and professionals. We follow the requests with great care and take into consideration the useful advice from the very kind customers.

We are not kidding, customers are always very kind, we believe that a happy customer is a treasure for us.

So we are constantly committed to development.
Note for Macintosh users:
Avoid using Safari Browser, as it automatically decompresses the libraries from their ".zip" format.

We suggest using Firefox Mozilla or Google Chrome
Updates:
Unistall From Blender Preferences -> Addons , search HDRi Maker , uncheck the Checkbox, press Remove.
Then install the new version
[
- #21/04/2022
- #HDRi_Maker_2.0.90 -
- #Update_version_2.0.90
- #Bugfix when trying to put a Displace on the shadow catcher this happened with new versions of Blender not accepting Float numbers
- #Changed the buttons that send to the instruction PDF, now they send to the HDRi Maker docs web page
[
- 20/04/2022
- HDRi_Maker_2.0.89 -
- Update_version_2.0.89
- Bugfix When trying to save the 360 Panorama due to the size it could not allow Float numbers. It has always been fixed with integers
]

[
- 07/04/2022
- HDRi_Maker_2.0.88 -
- Update_version_2.0.88
- Bugfix About mouse location during the Batch Save
- Bugfix About the User Library, if user library is linked in Wrong mode
]
[
- 16/12/2021
- HDRi_Maker_2.0.87 -
- Update_version_2.0.87
- Bugfix for creating 360 background in Blender 3.0
- Bugfix For Shadow catcher in Blender 3.0
]
[
- 14/01/2021
- HDRi_Maker_2.0.85 -
- Update_version_2.0.85
- Bugfix for Machintosh system files, Now the addon will exclude files starting with "." this error was reported, and promptly corrected. It created problems during installation
]
[
- 18/09/2020
- HDRi_Maker_2.0.84 -
- Update_version_2.0.84
- The dome had no reflections on objects, now it has been corrected
]
[
- 10/09/2020
- HDRi_Maker_2.0.83 -
- Update_version_2.0.83
- BugFix, when saving HDR / EXR an error appeared on Blender 2.9 (relative_remap API) has been fixed thanks to the report of one of our customers
]
16/05/2020
HDRi_Maker_2.0.82 -
Update_version_2.0.82
New online version check, with detailed news report, directly in the Blender
#14/05/2020
HDRi_Maker_2.0.81
#Bugfix in the installer , If the modules of the zip libraries were not 19, an incorrect message came out, saying that some modules of the 10 were missing, instead of 19.Thanks to our client's report
#10/05/2020
HDRi_Maker_2.0.8
#Added Wrap Object, you can now dig into the ground, hide wrap objects, useful for simulating uneven ground
#Added fog, you can now create animated fog with one click
#Added exposure control
#Improved dome material, now the light is slightly better, especially when using the "Colorize" option, the ground will be less colored than before
#The interface has been optimized for these new menus (Hdri Projected and Fog menu)
#Updated manual
#24/04/2020
HDRi_Maker_2.0.7
#Improved terrain material applicable to objects, now you can scale (Z-axis), the material will be kept projected on the ground
14/04/2020
HDRi_Maker_2.0.6
We have added HDRI Projected, now you can project your backgrounds onto a dome that simulates a 360 environment
Background colorization has been added
The Blur function has been added for the background. It works only on the "World" type background, not on the dome
#5/04/2020
HDRi_Maker_2.0.4
#We have been told that in some cases, when trying to save backgrounds, they were not shown, this has been fixed.

In addition, in "Library management" (Addon preferences) a large button will come out if the paths are in the wrong format, just press "FIX" and everything should be resolved
#5/04/2020
HDRi_Maker_2.0.3
#The shadow catcher has been completely redesigned, shadows, reflections, roughness, normal map can now be captured. A new aquatic simulation has been added to the shadow catcher.
#A new section of categories has been added to manage the saved backgrounds "User library"
#With this version you can now save your backgrounds, , even procedural ones.
#You can create 360 backgrounds directly from your model. Therefore it (for example the interior of a 3D warehouse) can become a 360 degree HDR image, in a few clicks




#Export Image has been added, so if you use a background in image format, this can be exported easily.
#All the backgrounds are in 1/2/4 /8k
#Redraw system, to redesign previews of saved backgrounds has been added
#Import on the fly has been added, now you can quickly import a background, of any format, directly usable in HDRi Make, it can also be controlled as any background in the library.
#Synchronizing sun controls, now the sun will rotate directly along with the background if you want it
#A batch save system has been added, now you can save multiple hdri, directly in your HDRi Maker library (User library)
#You can also add displacement easily via the new button
#18-10-2019
HDRi_Maker_1.1.0
#Completely redesigned interface
#Preview icons completely made manually, for a preview rendering more faithful to the background. Unlike the classic preview of the backgrounds that used the 360 photo file(deformed) , in order to better render the idea of the background
#Added buttons to scroll categories / preview without opening the popup (If desired)
#+50 Background added from HDRi Haven
#New icons with new buttons
#New HDR Menu
#Now you can mix the shadow catcher fx with the native one of Cycles, to have a reflection without the white background (watch the attached videos)
#The shadow catcher changes automatically when you change the background using the "Add" button, unlike before it had to be replaced separately.
#Adjust bottom has been added to adjust the background level (this should be used carefully as it tends to deform the background)
#Added a function to search for backgrounds by typing the name.
#Added a star on the interface, which is used to find in the list of backgrounds, the one currently in use.

Shared library, now you can use the same library on all versions of the addon, so you save a lot of space on the hard disk, unlike before.

#Added numeric index of the categories.

#Added numeric index of the background preview

#Added an options menu
#Added the ability to set the size of the preview popup and template preview
#Added option to view or remove the background label in the icons preview popup.
___________________________________________________
13/05/2019
HDRi Maker 1_0_1
Bug fix 2.79,2.8:
"Key background not found" was created for different versions from English
Fixed the error on all versions.


Bug fix shadow chatcher Fx (2.8):
Some features have been updated along with the release of a new Blender 2.8 Beta that has changed some parameters
Shadow chatcher Fx now work correctly on the latest beta versions after 12/05/2019

Please use the latest version of Blender 2.8 Beta