Fluent : Materializer - Material Tool Suite
---
Make & bake awesome custom materials using a polished procedural workflow that was designed for actual artists.
Tell your model's epic story as you apply edge wear, grime, chipped paint, mud, scratches, and more!
Fluent : Materializer gives you easy-to-use, infinite possibilities at the tips of your ambitious nerdfingers.
Stay inside Blender as you create or improve any material, right up to the end, no UVs required.  Materialize  your vision!

A tool suite to make your own procedural materials
The spirit of Materializer :

A complete and consistent workflow, no premade materials.
A global method, no one shot tips.
Allow everyone to raise their level.

A pie menu for a fast node tree building
Addition and auto-connection of layers, mix layers and edge/cavity masks.



A library of procedural effects
The nodes are designed to be easily combined together.

Imperfections
Smudges, scratches, impacts, fingerprints, dried water drops, dust...
Grunge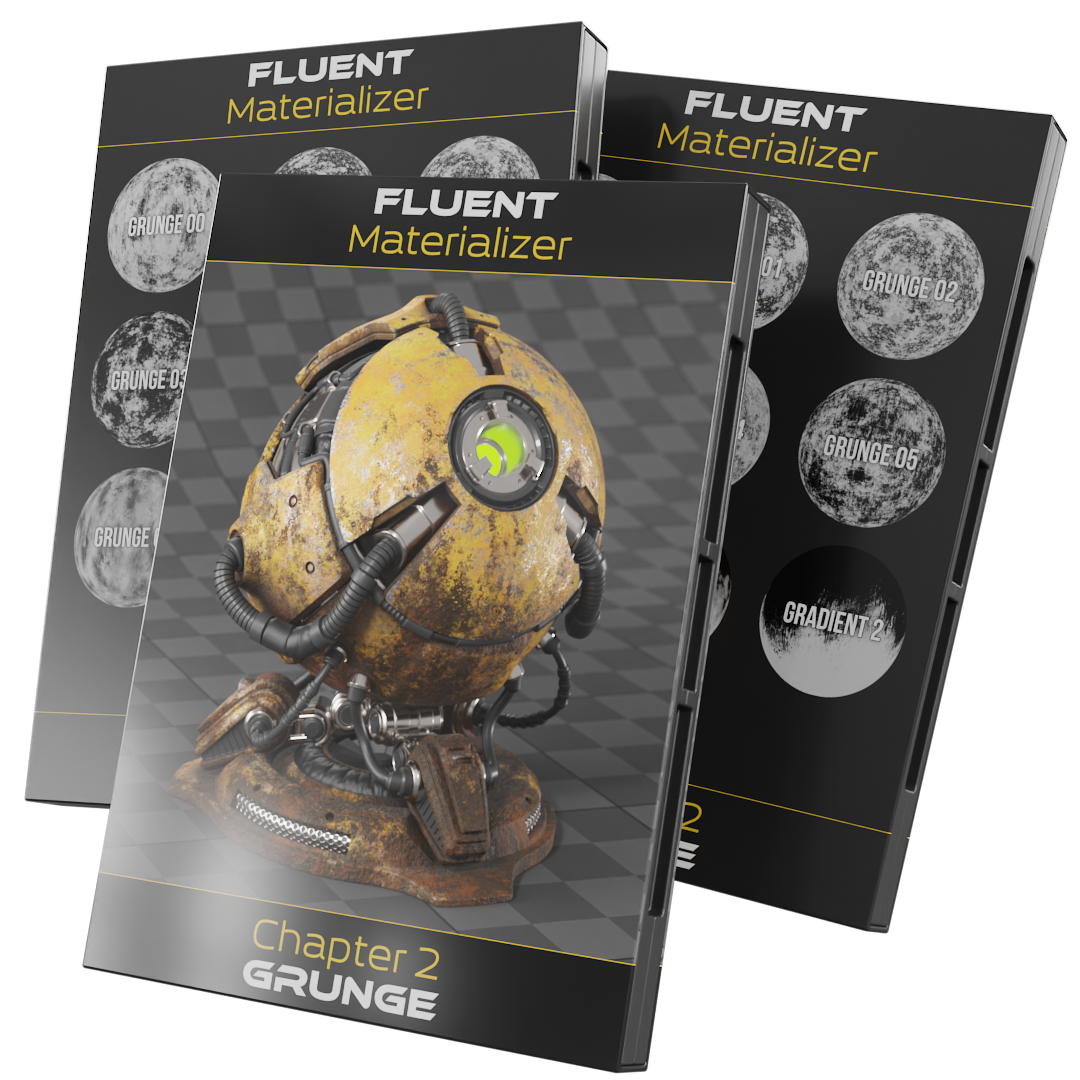 Various grunge and gradient grunge styles.
Metal
Brushed, radial brushed, hammered, gold, copper, platinium...
Patterns
Herringbone, diamond plate, diamond tile, grids (circles, rings, hexagons, triangle)...
Fabric
Knitted, polyester, leather, wrinkles...
Liquid
Drops, stains, drips...
City
Asphalt, puddles, road lines...
And more...
Plastic grain, cracked paint, paint details, glass shader...
The library will grow more and more with every update !

Bake functions to export your work
Export in 1 click your creations with a resolution from 1k to 8k.
Export color, metallic, roughness and normal maps.
Improve any material
Extremely versatile, Materializer is not a closed tool that only works with itself! It integrates with your existing materials to add all the details you need.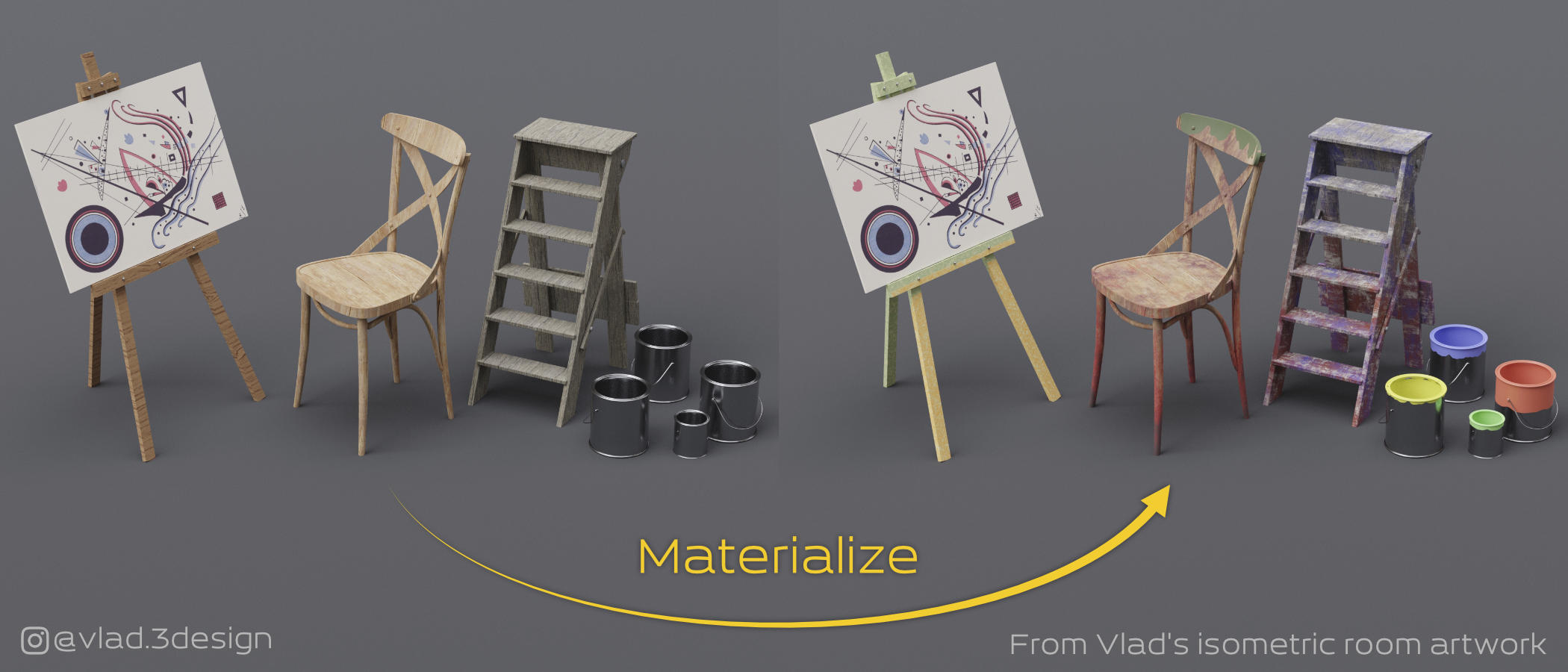 *basic human model made with Human Generator addon
No UVs*, customisation and infinite variations : the power of procedural texturing
Don't need to unwrap UVs 🤗
No seams effects 😎
Infinite resolution 🤩
Infinite variations ♾
High level of customisation ⚙️
*obviously, the patterns node need UVs.


Understand what you do, master the node tree
Say no to big nodes you don't understand and avoid scary node trees with 300 nodes.
Materializer strikes a balance. Understand your materials and see your skills improve.
The workflow is based on layers, layer mixers and stackable effects and offers both great customization and complete understanding while limiting the size and complexity of the node tree.

Road map
A thriving & active community!
A tab-native UI, so you can ignore the shader editor (or switch between them!)

Painting features for you hard-surface picassos
Bake AO and emission map

Node Improvements.
More premade node trees.

New chapter : The Screen
New chapter : The Environement
New chapter : Wood