Terrain Mixer (Blender 3.2.1)
---
WORKS WITH BLENDER 3.2.1 + GEOMETRY NODES SUPPORT!

Current versions:
2.0.4 - Terrain Mixer
1.0.4 - Terrain Mixer GN (Geometry Nodes)

Check the User Manual
Get support via BAT Discord
FEEL THE POWER
Looking for a SUPER-FAST solution for Blender to build your next terrain? Look no further. This is a perfect tool for Environment Artists, Game Artists, Matte Painters, Concept Artists, and Illustrators. 'Terrain Mixer' will give you the ultimate power and speed to create all sorts of terrains for your next project. You won't believe your eyes when you start moving material sliders left and right.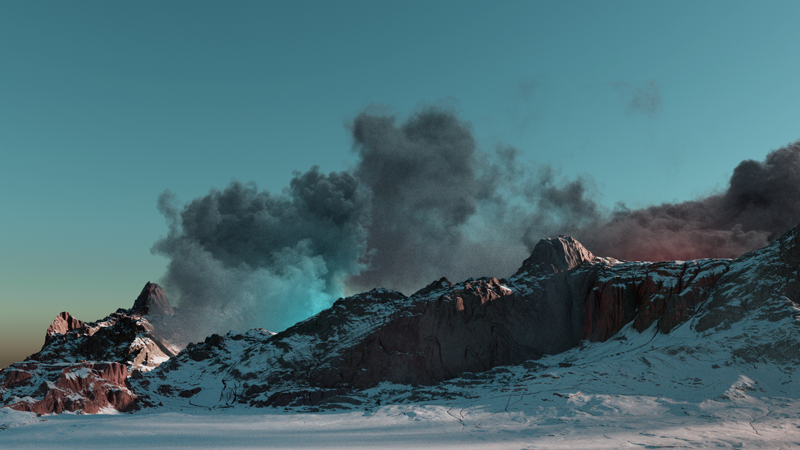 QUADSPINNER 'GAEA' AS AN INSPIRATION
We're huge fans of the 'Gaea' terrain generator. It is a professional tool used by hundreds of top artists around the globe. Since there isn't any Gaea-to-Blender bridge available, and tools like Quixel Mixer and Substance Painter (or Designer) only bring unnecessary headaches to the process, we decided to create a 'Cycles' material setup that would help us mix heightmaps and diffuse maps fast and easy. If you are serious about terrains you can get your copy of 'Gaea' HERE.
HIGH-QUALITY MAPS
We'll be adding more of 8K (16K in the future). You can also use your own maps.
-
PROMO VIDEO
-
NOW YOU CAN DO A LOT MORE INSIDE BLENDER 
-
MAKE SUBTLE OR COMPLEX CHANGES EASILY 
-
GO CRAZY WITH SIZE AND DETAILS 
-
PRESERVE DETAILS AFTER BAKING 
-
BAKE THE MAPS BY SIMPLY RENDERING THEM (F12) 
-
WORKS WITH ANY SUBD LEVEL
-
PLAIN TERRAINS 
-
PLAIN TERRAINS - PROCEDURAL GROUND 
-
PLAIN TERRAINS - BLENDING 
-
PLAIN TERRAINS - DISPLACEMENT (for closeups) 
-
56 SKY TEXTURES
-
FAQ
1. What is a 'Terrain Mixer'?
Terrain Mixer for Blender allows you to choose between 'Cycles' and 'Geometry Nodes' workflow to be able to generate realistic and abstract terrains with almost no effort. The workflow is SUPER-FAST!
2. So, it is not an addon. Why?
An addon would only complicate the usage (but we are working on it). You will be working with nodes just like you're used to.
3. Does it work with 'Eevee'?
Terrain Mixer GN (Geometry Nodes) supports Eevee and Cycles. In the original Terrain Mixer, when you're done with setting up your terrain (with Cycles nodes) you can easily bake the maps (Height and Diffuse) and use them in Eevee.
4. Can I combine it with particles (hair, stones, trees)?
After you define the shape of your terrain, bake the heightmap and apply it to a new 'Plane' object with the 'Displacement Modifier'. After that, you can play with particles.
5. How many heightmaps and diffuse/color maps are included in this package?
There are fifteen (15) 16K heightmaps, ten (10) 8K heightmaps, six (6) 8K color maps, and 56 sky textures in this package, but you will be able to download new ones free of charge.
6. How can I create my own heightmaps?
Actually, you can make new ones by baking the results of your mixing. If you want to invest in a more professional tool for generating terrains and heightmaps, try Quadspinner 'Gaea'. That's the tool we use.
7. How big is the default terrain?
2000x2000 meters. Try not to change its size while working with the material nodes. You can do anything you want after you bake the heightmap and apply it to a new plane. 
8. How should I use the camera?
For the XYZ panning use the sliders or enter the exact value. Use the mouse for rotating and zooming.
9. Can I control what happens where?
Once you get used to it - yes. With the Image Mask node, you can get pretty accurate when adding lowlands. Also, you can rotate maps individually which gives you a lot of power.
10. Does it have dunes?
Yes, it has dunes.