Speedflow Basics - Parametric Modeling
---
Speedflow Basics is a series of videos that will teach you how to use Speedflow and how to make parametric modeling in Blender!
SPEEDFLOW https://blendermarket.com/products/speedflow 
These videos are available for free on Youtube, this pack is for people who want to support my work and want to have all the scenes of each video and want to download the videos in top quality (2560x1440).
This pack will include all the next videos I'll make.
01 - JACK ADAPTER
You will learn to use the Screw Modifier to make this object and Kepp everything editable.
02 - BLUETOOTH SPEAKER
You will learn to use boolean to make this Speaker.
03 - WOODEN BARREL
You will learn to use Bevel, Solidify and Bend modifier to make this non-destructive barrel.
04 - PARAMETRIC GEAR
You will learn to make Parametric gear in no time, fully editable!
05 - ROPE
You will learn to make fully editable ropes with the Screw and the Bend modifiers.
06 - PARAMETRIC BELT
Non-destructive workflow is for everything, not only for hard-surface modeling, so in this video, you will learn to make a parametric belt.
07 - PILLS CONTAINER
You will learn to make this kind of asset in no time and use the new Circular Array!
08 - FOOT PUMP
You will use all you learned previously to make this Foot Pump.
09 - MAKE A DONUT
10 - TIPS
11 - KITCHEN FAUCET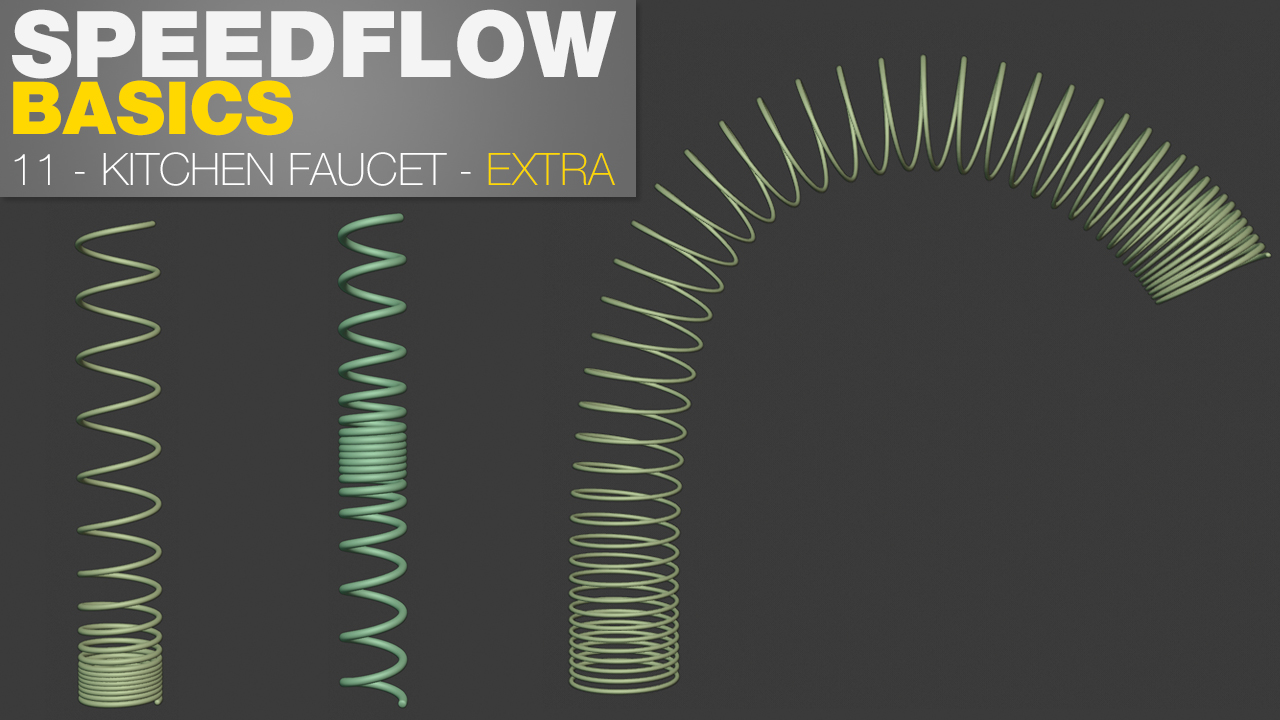 12 - WORKFLOW
13 - MINI TANK


EXTRA
THE RIGHT WAY TO MODEL IN BLENDER
The strength of Blender is the modifiers, people should use them as much as possible!
Non-Destructive workflow is not always possible, but using modifiers is.
My personal workflow is to make all I can editable until it's been validated, after, I'll apply necessary modifiers and keep others like the Bevel and Subsurf modifier.
NOTE
I'll add all the next video in this pack with the scenes I'll make.
So, this pack is alive and will be bigger with the time ;)
WHAT DO YOU HAVE IN THIS PACK
- 16 videos (for now) in QHD to learn Blender with Speedflow
- The scenes for Each Speedflow Basics
- New videos to learn parametric modeling in Blender