With the Quick Field addon, you can quickly create soil surfaces for 3D printed miniature scenery, or you can use it for your renders or animations.
Learn how to design a spike barricade terrain in 15 minutes for free!
Save presets to save even more time next time!
It can save you time by procedurally generating:
    - Hills for miniatures
    - Gardens for plants
    - Mounds for supporting trees, beams, gallows, fences, signposts etc.
    - Dirt around ruins and walls
    - Craters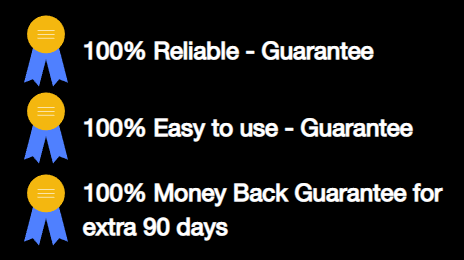 Create the perfect surface by tweaking these parameters:
    - Ground Details / Muddyness / Gravels
    - Pits Depth / Level / Scale
    - Pebbles, Stones and Rocks Density / Distance / Scale

You can convert the surface to a mesh with remeshing and decimation with one click.

Installation:
    - In Blender go to menu Edit->Preferences then select Add-ons.
    - Click the Install button at the top of the preferences window and navigate to where you downloaded the zip file, select the file and click Install Add-on.
    - Activate the add-on by ticking the checkbox next to it.
    - The add-ons functionality is available through the Fields Tab in the tool menu to the right of the main viewport. Press N to show the tools if they are hidden.
Uninstall:
    - From the menu: Edit->Preferences then select Add-ons
    - In the search box search All add-ons for "field"
    - Deactivate the add-on by unticking the checbox next to it.
    - Then click the Remove button.
Updates:
    Make sure to uninstall the current addon version 
and restart blender 
before installing the new one .
Known Bugs:

    - It is not possible to generate a second field before you apply or delete the first one.
    - Before you generate the second field, you need to purge unused data (Outliner/Orphan Data/Purge), or the pile size slider will not work on the second surface.
Changelog: 
v1.2.11
   - Updated User Interface
   - Material groups 
   - Drop down menu for the presets

v1.2
   - Undo works now

v1.1
   - updated data file v10
   - bug report link added to install menu
   - Save and Load parameters option added
v1.0
   - addon install cleanup
   - updated data file v9
v0.0.19
    - parameters can be saved and loaded
v0.0.18
    - delete field button added
v0.0.17
    - remesh default value set
v0.0.16
   - updated data file to v8
   - new collection for the addon
   - control mesh stands in original collection
   - hiding control mesh after apply
   - voxel remesh added