Pro Materials Master Collection For Blender Cycles And Eevee
---
Pro Materials Master Collection is a complete bundle that includes: 
Save more than 30% with this bundle!
Features:
Seamless Textures

No Texture Tile (too repetitive texture)

Learn

 How are made photorealistic shaders easily!

Complete PBR Maps Diffuse, Specular, Normal Maps, Dirt Alpha Maps and Decals.

Customizable Materials

!

All Models and Scenes are Included

Speed Up your workflow with this powerful tool.

Procedural Materials which you can make 1000s of variations!

RAW Renders (No post-production added)

User Manuals Included (Explaining all the parameters)
Cycles Renders:
EEVEE Renders:
Bitmap Woods
10 Types of Wood with five different materials each one:
RAW

Oil Finish

Matte Varnish

Semi-gloss Varnish

Glossy Varnish
Procedural Woods Material
Create Procedural Wood Materials very easily!


Customizable Bitmap Materials 
More than just bitmaps textures, complete shaders with alphas so that you can Adjust Color and imperfections. 
Choose Carpet Color
Adjust Dirt Effects
Customizable Exterior Walls
More than Seamless Materials
The materials are based on bitmap textures with alphas for adding dirt and imperfections combined for:
Giving more realism

Breaking pattern or tiling effect (too repetitive and non realistic)
Dirt Alpha Map                                                                                                                      
With No Dirt Alpha Maps (common way):
The material looks too repetitive and non-realistic:
With Dirt Alpha Maps
The material looks more irregular and with details of dark stains, very common in outdoor walls.


Procedural Ceramic Tile Generator
Adjust Color, marble pattern texture, tiles size, bevel borders, and more
Procedural Rocks! (only for cycles)
Make realistic rocks from UV Spheres!
Change the shape by sliding a few parameters!
Add stains, dirt and more!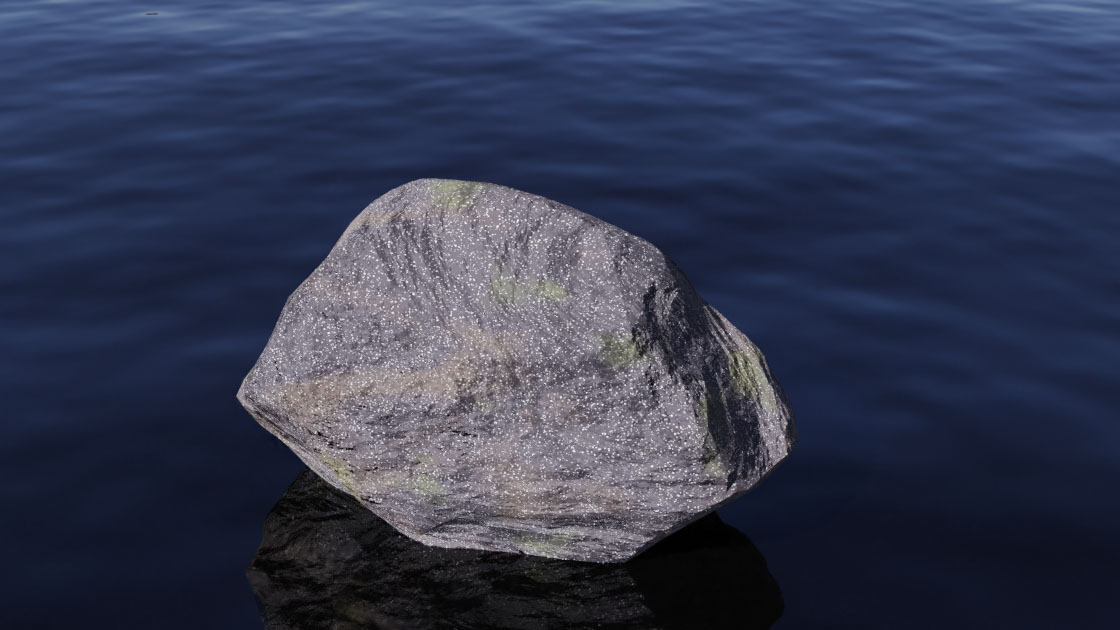 Procedural Bricks
Bricks
Dirt Effects, Painted Bricks, Peeling effects and a lot more!