Pro Materials Procedural is a complete library of 10 procedural materials for Blender. It's the new way to give realistic materials to your interior and architectural scenes!
All Models and Scenes are Included
Speed Up your workflow with this powerful tool.
10 Procedural Materials which you can make 1000s
RAW Renders (No post-production added)
Totally Customizable!
Save memory, specially if you want to use 16k HDRIs in your scenes or high-poly meshes like trees.
User Manual Included (Explaining all the parameters)
Save a lot of Memory
Using procedural materials can save huge amounts of memory. This feature allows you to use 16k Hdris or a lot of high poly meshes, avoiding memory crashes.
This scene only uses 11.59 MB.
Advanced Refraction Shader with Dispersion (Only For Cycles)
Advanced Water Shader
Make a realistic tropical sea very easily!
And turn it into a darker water with just a few parameters...
Wood 
Create Wood Materials very easily!
Bricks
Dirt Effects, Painted Bricks, Peeling effects and a lot more!
Ceramic Tile Generator
Adjust Color, marble pattern texture, tiles size, bevel borders, and more
Adjust Union distances and Borders (Sharp or Beveled)
Stone Wall
Adjust Brightness Values Dynamically
Adjust Distance
Change the shape!
Procedural Rocks! (only for cycles)
Make realistic rocks from UV Spheres!
Change the shape by sliding a few parameters!
Add stains, dirt and more!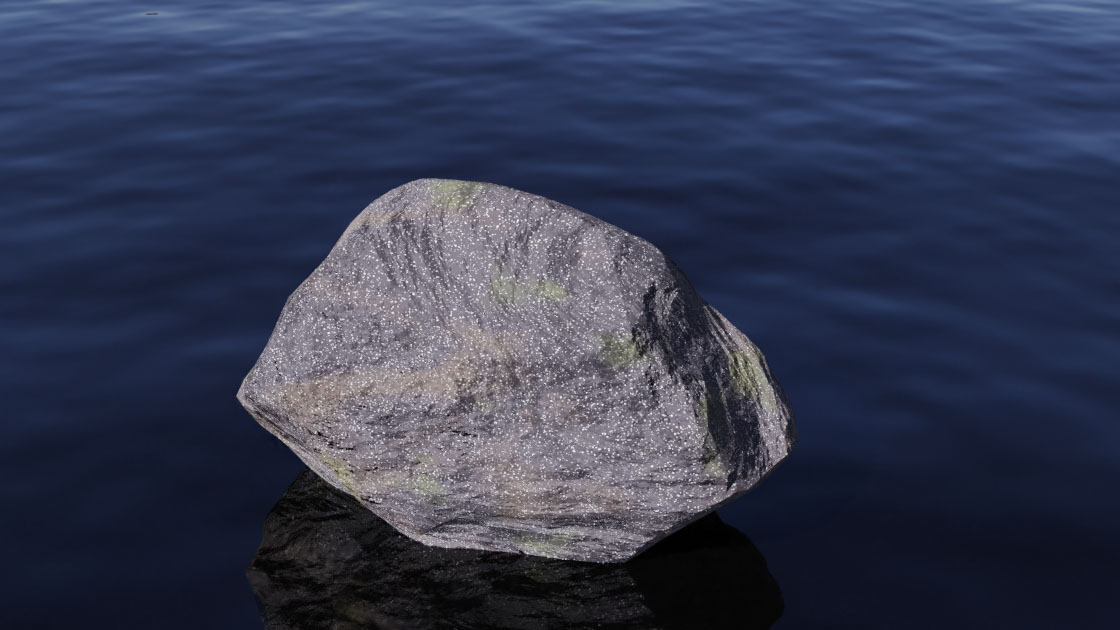 Concrete
Add cracks, damage, change the colors!
Even you can change the cracks thickness and range!
Add damage
Even you can make polished concrete floor
And they are just 10 materials! but you can make 1000s with it!