MOLECULES AT YOUR FINGERTIPS! 
The Molecular Library is an ever-expanding library of molecules created in 4 different styles. Currently 83 models are included in the library (25 ball and stick, 25 volumetric, 15 chemistry set and 18 grease pencil (2D)). 
Using this add on you'll be able to add in molecules to your scene in seconds, whether they are needed to science-up a scene or are the main focus of the illustration. 
FROM SIMPLE, COMMON TO LARGE AND COMPLEX
The types of molecules included in the library range from simple structures such as hydrogen (H2) to complex molecules such as morphine and adrenaline. This gives you flexibility to add molecules to suit your scene, whether something small and recognizable or something to show the complexity of the science within your scene.
THE STYLES
The styles include ball and stick , volumetric, realistic school chemistry kit and 2D grease pencil (25, 25, 15 and 18 molecules respectively).
Ball and Stick Style
Within the field of chemistry, ball and stick models are common to display both the atoms and bonds in a three dimensional space. Atom are represented by spheres and bonds represented by rods. These models are perfect for educational purposes.
Volumetric Style
Another common way to visualize chemical structures is the volumetric style. This style showcases the electronic cloud or volume the atoms possess. This style is useful for experimental visualizations. 
Chemistry Set Style 
In chemistry classes a common activity given to students is to build their own molecules using plastic models with bonds and atoms to be built up. The set usually contains carbon, hydrogen and oxygen molecules to create various complex molecules. This style is useful for creating life like renders such as chemistry rooms. 
Grease pencil (2D) Style 
With the recent updates in blender, grease pencil has become more powerful and useful to its users. The molecules created in this 2D style have been drawn in the ball and stick style to be imported into any scene. Perfect for 2D science scenes.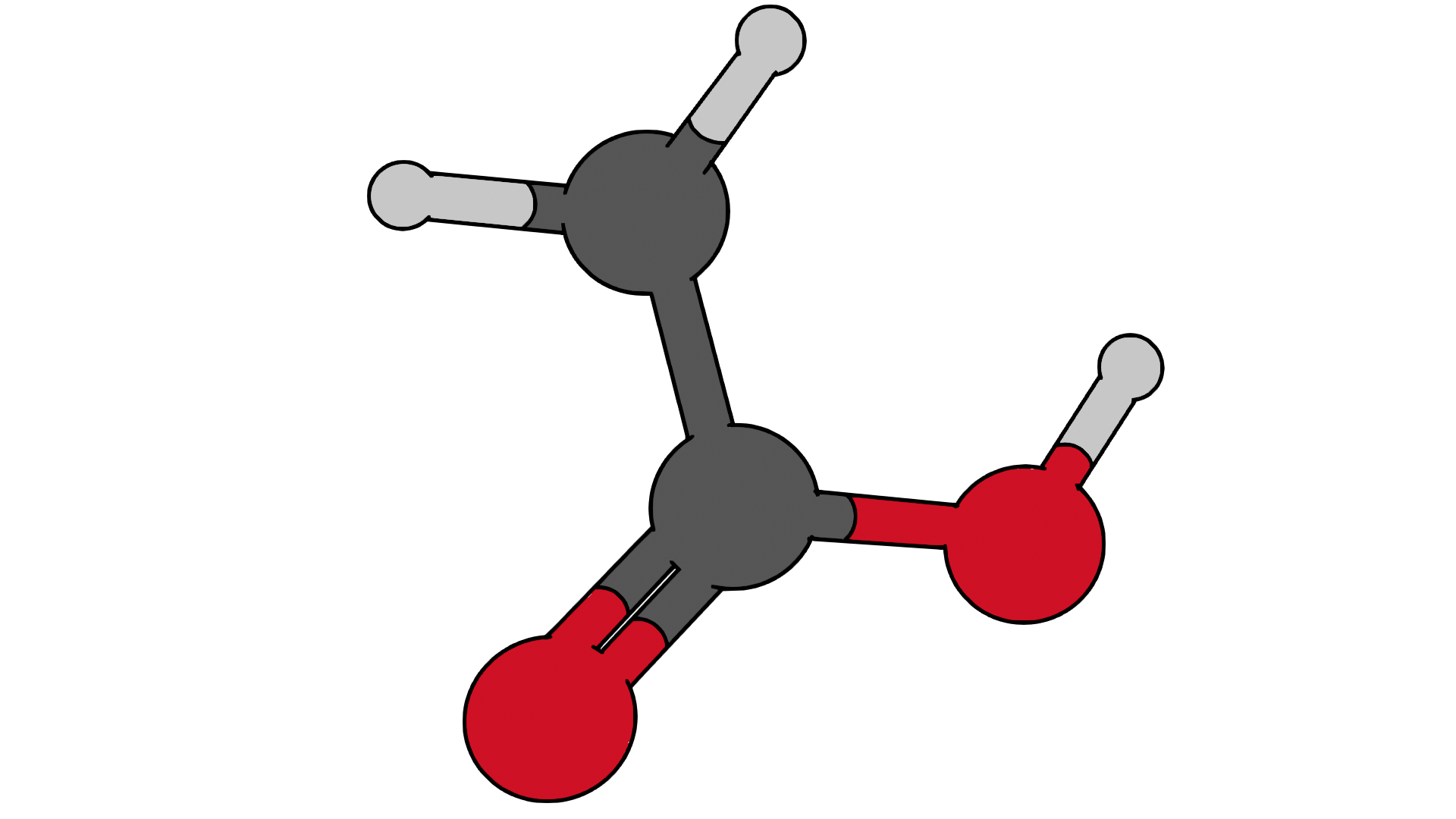 The molecular library is continually expanding with regular updates to increase the amount of molecules in the collection. The addon is designed for convenience for science renders, to easily add in molecules to increase the scientific nature of renders.
Some example renders (materials have been modified in some renders):