So, you've generated a shape key, but now you want to separate that shape key into 2 or 3 unique shape keys? Yea, the only way to do that is to manually re-create those desired results with time and effort, or you can just learn about this addon that solves this time-consuming issue.

Vertex Shape Keys solves the problem of grouping shape keys. Group shape keys lets you generate sets of Vertex Groups of your choosing. In other words if you have a 'smile' shape key, and a 'Left Face' and 'Right Face' vertex groups, you can automatically generate a 'smile for Left Face' and 'smile for Right Face' shape keys.
If you have to make changes to the Smile shape key, you only have to change the original and generate again.

Master Shape Keys includes all the mentioned above and everything else. With it you can combine shape keys which simplifies the process of utilizing more than 1 shape key to be activated at the same time.
With Additive Off each shape key is activated and closed consequtively, each next shape key activating when the prior shape key starts to close.
With Additive On the process is similiar, but each prior shape key after reaching full extension remains open and doesn't revert to the original value, unlike with Additive Off.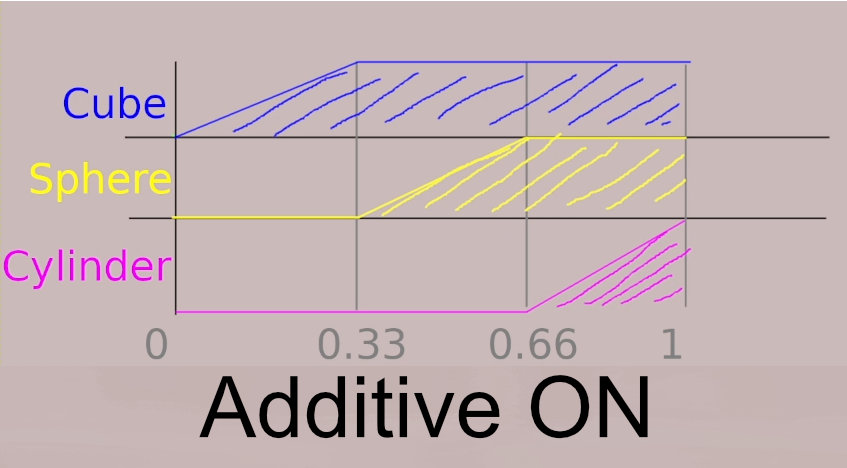 The opportunity for more expression and control over a character's face or a mesh's form becomes a reality, not to mention the prospect of comedic over-expression that's easier than ever!

Using Sync Object, you can select another object with shape keys and will have the option to sync to a specific Shape Key, which will make the targeted shape key affect the object you've chosen.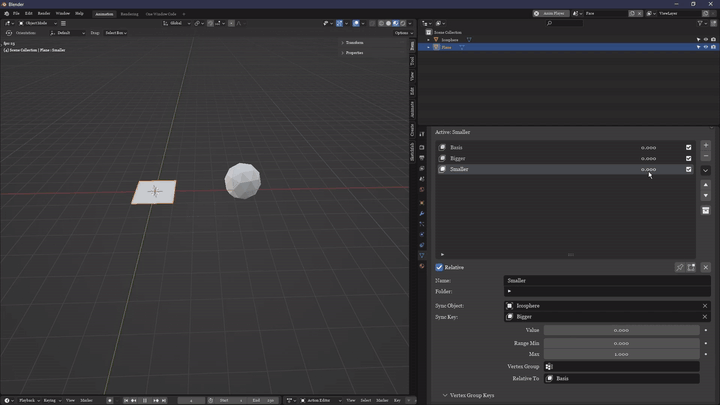 Organizing shape keys is a nightmare because you just cannot give them structure due to the lack of any such mechanism in native Blender.

This is where Shape Key Collections saves the day and allows for full control over your shape keys. Bring structure to the chaos, a folder structure, that is.
With this new management system you can rename and organize which shape keys go in which folder collection, including the benefit of subfolders for full detail of your many shape keys.
Blender versions Comptatibility
Blender 

2.83, 2.93, 3.0, 3.1, 3.2

 – use script version 

3.1
Release Notes
Version 2.9
Allowed 'lattice' objects and shape keys to work with this script
Version 2.8.5
Added a button to the dropdown menu to move the selected shape key or folder to the top or bottom of the list
Version 2.8
Major fixes for Shape Key Collections
Version 2.4
removed the 'refresh' button, since now it automatically refreshes as it needs to

upon selecting a shape key it will update the Active selection
Version 2.2
added the ability to reference shape keys in other models, both directly (from a shape key) and from a Merge Key

fully removed the list's 'update' button, since all updates are called automatically
Version 2.1
fixed the broken system for preventing duplicate names (.001, .002, .003 instead of .1, .1.1, .1.1.1)

fixed Merge Keys and Combine Keys not displaying the correct names for shape keys in their settings

removed unnecessary settings from the dropdown menu 'Shape Key Specials'

moved the 'duplicate' settings into the dropdown menu 'Shape Key Specials'
Version 2.0
added the Shape Key Collections system

add a new 'duplicate' button to make a copy of the active shape key