Interior Essentials - Design Tool & Asset Library
---
Discover

Latest Update: November 2023
Interior Essentials is the must-have addon and ever growing asset library for interior design and visualizations in Blender! Create dream interiors in Blender easier and faster than ever! It's not just another asset pack! Speed up your workflow over 1000% by using the library of over 700 realistic and render-ready assets, powered by our authorial Flow system, developed carefully to make the complex and unintuitive Blender workflow simple and enjoyable. Add the furniture and decorations with no effort, tweak colors and materials directly from the 3d viewport, paint walls and fill your interior up within minutes to make it look alive and more realistic than ever!
Make your dream interiors from scratch to the detail!
The look of empty walls may make you feel overwhelmed and confused. With Interior Essentials, you can fill your room with dozens of objects just within minutes, and with no particular effort! Design, experiment and create your interiors, making the boring Blender workflow easy and enjoyable. Add dozens of models and materials to your scene just with a few clicks. Juice up your interiors with dozens of detailed assets within seconds!
Create infinite variations of assets directly in the 3d viewport!
Tweak the Interior Essentials assets look directly from the panel level, so you can make them look just the way you need, within seconds. Change colors, materials, shapes by using the easy asset properties system provided with Flow, which allows you to transform the 700 assets into the unlimited number of variations. All this without even entering the material editor! See below what different results can you achieve with using the same set of assets, tweaked only through the Flow panel.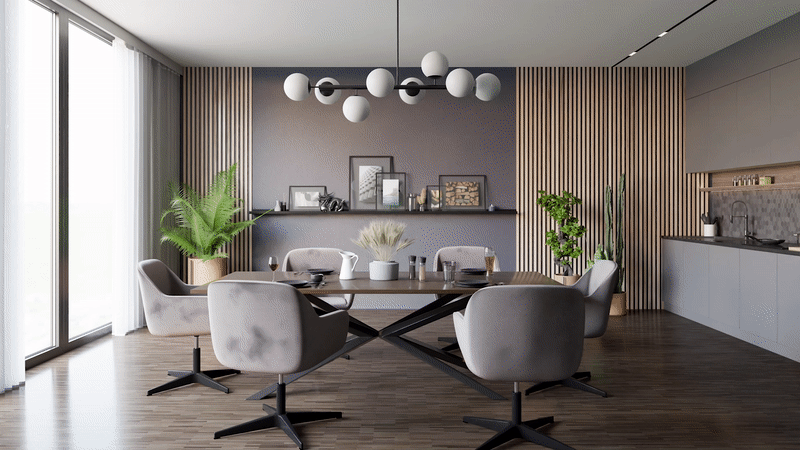 Discover over 800 Interior Essentials Assets & Materials
Over time we've developed over 700 realistic and render-ready Interior Essentials models and over 100 materials. All of them have been created in Blender and especially for Blender. Accessible both with Flow and the Asset Browser. We always preserve the details and keep the quality as high as possible! Discover all assets on our website
Create and Expand the library in your very own way!
You may easily expand the Interior Essentials library or create your very own one with your custom models. Adding the new assets is as simple as clicking the mouse a few times and you can save any asset directly from the scene, without the need of copying the objects into some other blend file. Just a few clicks are all you need to see your asset within your library and in the Asset Browser and make it reusable in another scene.
Save your time and create better renders!
The pictures below show the results, that can be achieved by using Interior Essentials!
Pricing variants:
Including all Interior Essentials assets + Flow Asset Manager + Updates
Including 50% of assets + Flow Asset Manager + Updates
If you've purchased Interior Essentials Lite, you can later upgrade to the Pro or Architecture Bundle with the discount of Interior Essentials Lite price 


Architecture Bundle
Including all Interior Essentials assets + Architecture Elements + Flow Asset Manager + Updates
Expand your Interior Essentials library with total over 250 models & model sets and 100 completely new and unique PBR photo materials! Create amazing ArchViz scenes just from scratch to the detail & interior with this unique Architecture Elements + Interior Essentials Bundle!
Try Interior Essentials for free
The free demo is now available and includes 10 sample models, 10 sample materials & free version of Flow plugin. With the free assets you will be able to build this simple scene presented right below!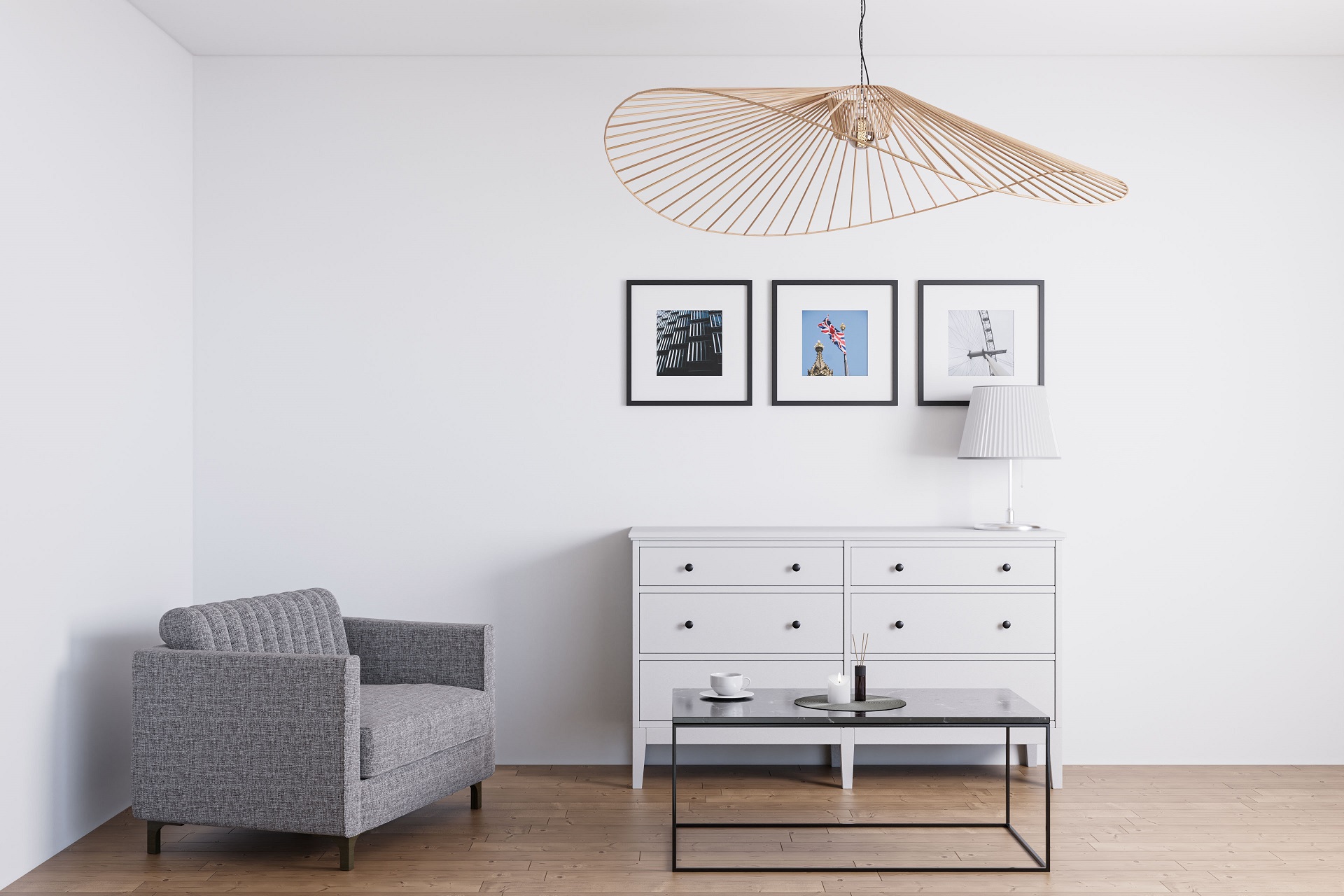 All product variants always INCLUDES the full version of Flow plugin and all the future updates. If you want to get just the plugin, without assets to build your own library from scratch, you may purchase standalone plugin cheaper here. If you've already purchased Flow, but you also want to get Interior Essentials assets, use the promo code IGOTFLOW to get the Flow-price discount (this code works ONLY if you have purchased Flow before)
Unique Flow tools for the better workflow!
Interior Essentials is just the package of assets, but what makes it extremely powerful is our Flow Asset Manager with a lot of extra tools. Along all the library functions, we've also developed the unique set of handy tools, to make the workflow with Blender even quicker and easier. You can now create much better scenes with no extra effort! Discover what you can expect from Flow!
Asset & Material Painter
Paint your assets into your scene to make it more detailed within seconds. Use any of your pre-saved library assets or objects from the current project. Randomize it's scale and rotation to make it look even more natural. Create environments in no-time! Protip! You can also use the graphic tablet to improve your works!
Properties System
Add properties to your assets, so you can later adjust them just from the panel level, without the need of entering any other editors. You can change color, material properties, objects size, modifiers, almost any value you want!
Brush Tools
Speed up sculpting and texture painting with our special brush tools pie menu and Flow extension for brushes tool panel. You can now load brushes and textures, or select the existing one from the single menu!
Instance Tools
Working with instance collections in Blender may be really annoing. We've made a set of functions, to make it even enjoyable. You can now edit any instance collection (even the nested ones) really easily and improve the performance of your scene