Facial Hair Toolkit offers pre-made hair assets to be shrink-wrapped onto your characters with various controls such as density, length, shape, distribution and color
.
It includes 5 eyelashes, 17 eyebrow style presets, 12 beard style presets, 30 haircut styles and 30 hair elements for kitbashing.
Transfer particle hairs to custom mesh
independent panel for each hair parts:
various controls and randomization for unique looks: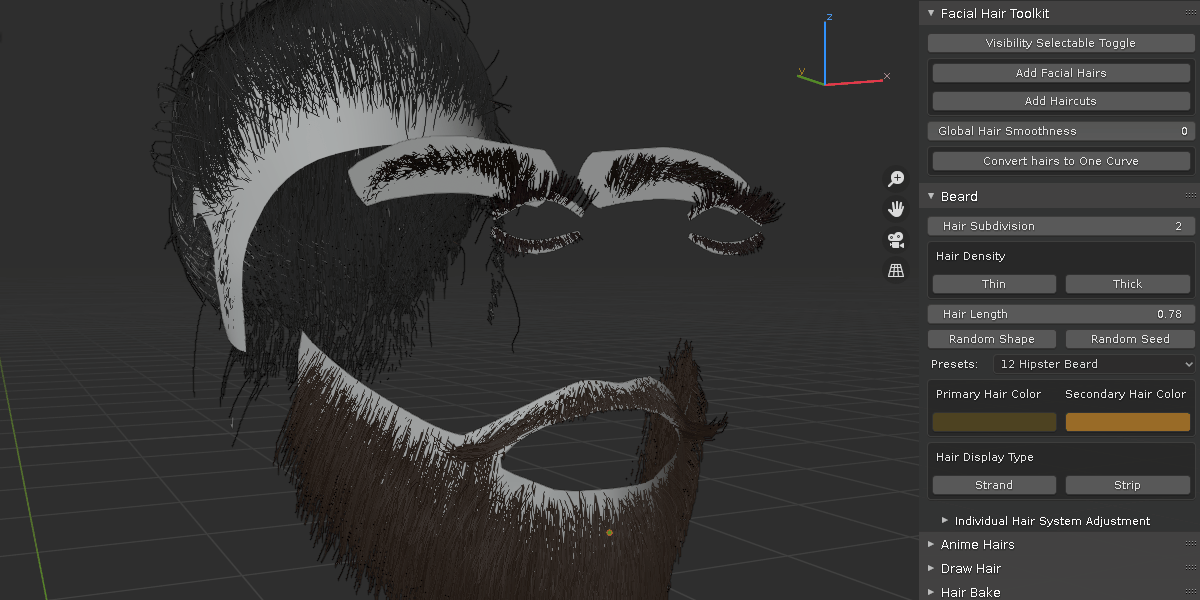 extra controls for haircut and hair strands presets to break the generic look:
convert visible hair particle systems to single curve object.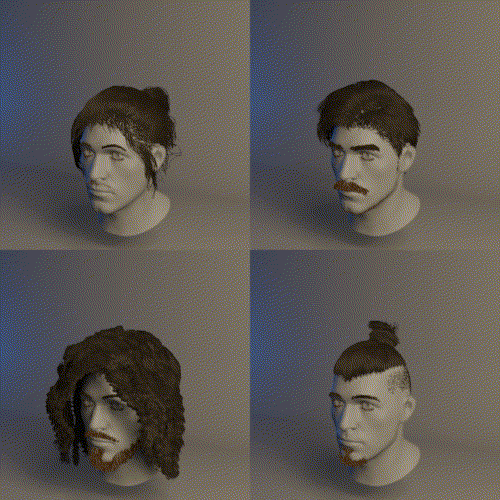 ******************************************************************
update 1.3:
added function to transfer particle hair to custom mesh.
30 new hair elements for quick hair kitbashing, and other improvements.
update 1.2.2:
when click finalize hair, it will automatically bind to your head mesh. save a few clicks.
update 1.2.1:
a minor update. added Duplicate Active Hair.
when using default duplicate particle system, the hair setting is linked which is not ideal. for example, adjusting the hair particle count or change hair length on one will change both particle systems. the Duplicate Active Hair button solves that,  each particle hair system is unique. at the same time, it also sets up new relevant vertex groups for vertex paint, making it easier to layer up hair styles.
update 1.2:
re-work 5 eyelash and 17 eyebrow hair assets.
various convenient operators.
all hairs now use cycle principled hair BSDF shader.
update 1.1:
new addition of 24 haircut style 
version 1.0:
it includes 11 eyebrow style presets, male & female eyelash presets, 12 beard style presets.