zeMat – Procedural Hologram
Holograms at your fingertips.
If you are a sci-fi fan… This is a must-have!
Just append the material and apply it or copy the shader group to your object of choice.
Features
Completely procedural
It is optimized for EEVEE and works with Cycles as well
No textures needed
No UV unwrapping needed
External texture coordinate controller for more flexibility
7 examples and 4 presets included
Material options
Main and secondary colors + setting to animate the transition between the two
3 layers of stripes – control it individually or all at once
Distortion option
Smoky look
Edge glow
Emission*
Animation options
Material presets
Clean
Smoky
Smoke Only
Edge Only
Distorted
Textured**
Monochrome Textured**
*Note: the emission values may vary between Blender versions (e.g.: in version 3.2.0 the default bloom option looks less emissive than in the previous versions). If you experience this, just crank up the emission value or if you use EEVEE, you can also custom adjust the bloom options.
**Note: in order for the textures to work properly the model must be properly UV unwrapped.
Included in the package
7 different material presets.

4 different examples with 4 unique hologram casting devices which you can freely use as you like.
Note: the video above was enhanced in After Effects and the product files are not containing these post-production project files.



Don't just stand there… Apply it to your own projects!
Feel free to tag me on social media (@zemotionart) if you liked the product.
And please leave a comment if you have any questions or suggestions.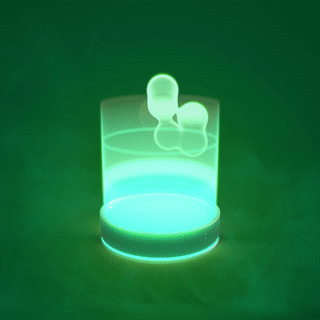 | | |
| --- | --- |
| Dev Fund Contributor | |
| Published | about 1 month ago |
| Blender Version | 3.0, 3.1, 3.2 |
| Render Engine Used | cycles, eevee |
| License | Royalty Free |

Have questions before purchasing?
Contact the Creator with your questions right now.
Login to Message