A procedural shader designed specifically for underwater and above/below scenes. Optimized to look great without taking forever to render, using a combination of GPU-friendly animated textures. With this shader, you can keep the vertex count low and let the procedural textures do the heavy lifting without overpowering your renderer.
This tool is the quickest way to create a realistic, dynamic underwater environment with beautiful light rays and volumetrics. 
Create a range of styles using the simple shader interface, from extreme realism to bright toon styles.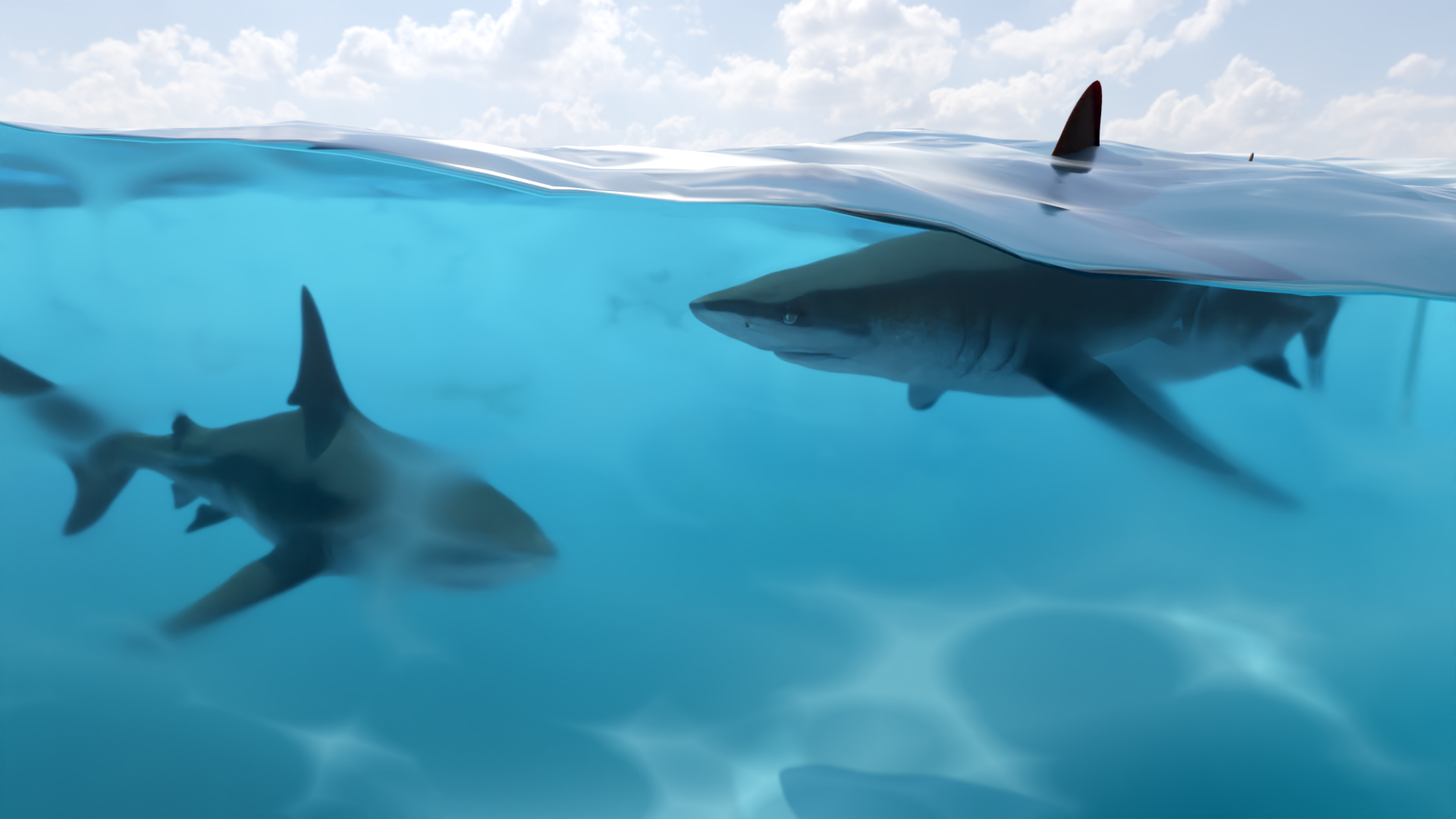 Realistic caustics and refraction behavior in an easily customizable shader. Use one of the unique presets, or easily create water to your own specifications. The shader is simple to use, and has labeled inputs that allow for a variety of unique looks.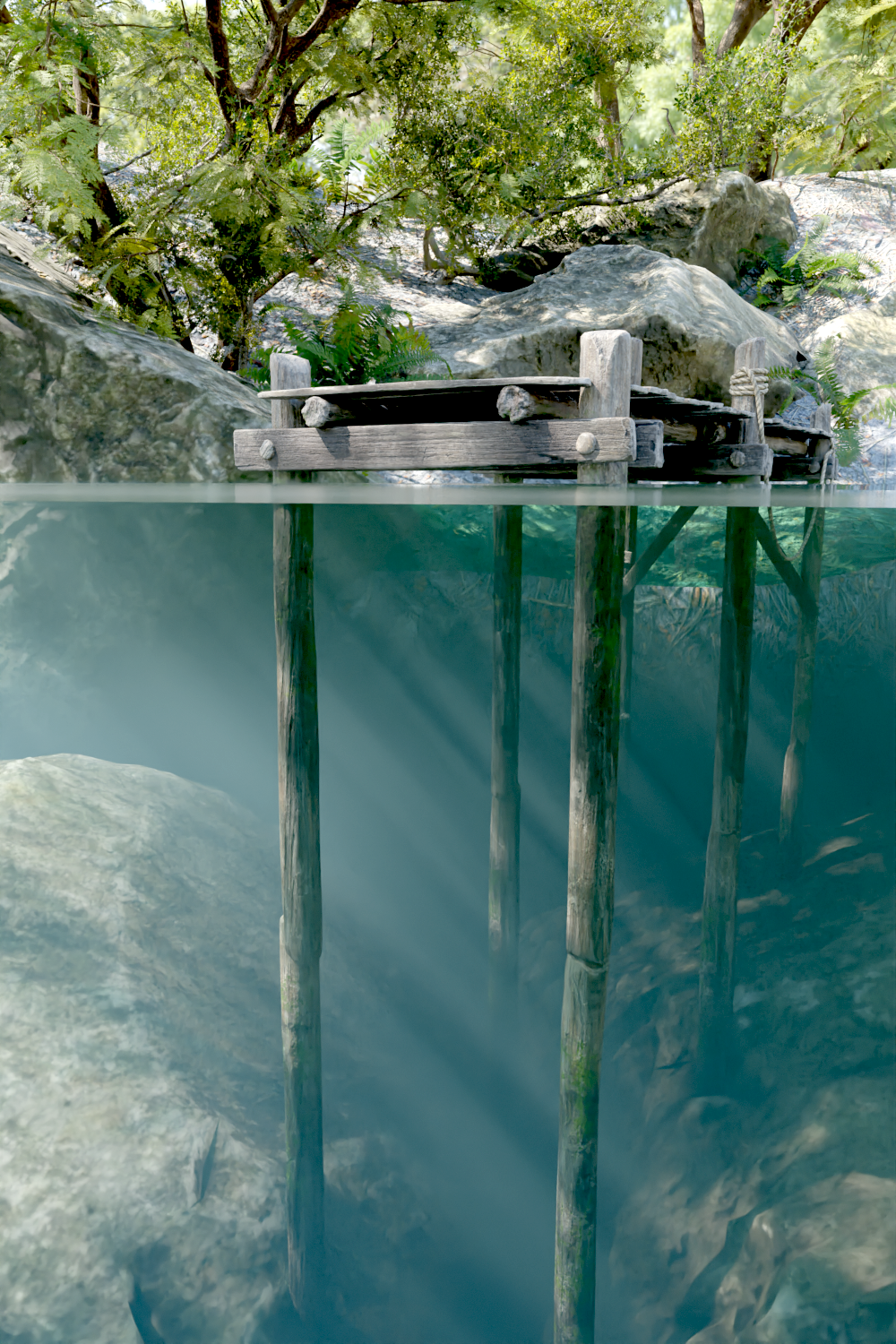 Versatile and realistic from any angle. Use for scenes set above and below water, or splitting the water line. Animated reflections on the water surface add fine detail and movement, perfect for viewing from below, without increasing vertex count.
Shadows and light rays when viewing an object from below
Includes 6 presets: Green Lake, Muddy Pond, Clear Stream, Tropical Ocean, Deep Ocean, Dark Ocean. In addition to the procedural shader settings, each preset has a different ocean modifier setup. Muddy Pond is calm with slow ripples, while Clear Stream has lively, directional rushing movement.
Also includes an HDRI of a sunny day.
Each preset loops seamlessly at 1000 frames. If editing the ocean settings, just make sure to match the changes on both modifiers! I couldn't figure out a way to get around this necessity.