Ultimate Animators Bundle
---
GraphKit
Offset - Overlap Modes
Overlap in 3D animation is offsetting the keyframes of different F-Curves so your animation has more fluidity and natural-looking inertia.


To create overlap with GraphKit's Offset, either select the objects in the order in which you'd like their animations to overlap or select individual F-Curves in the desired overlapping order. Next, run Offset.
After running Offset, you'll see an Overlap Mode dropdown menu in the Redo Panel.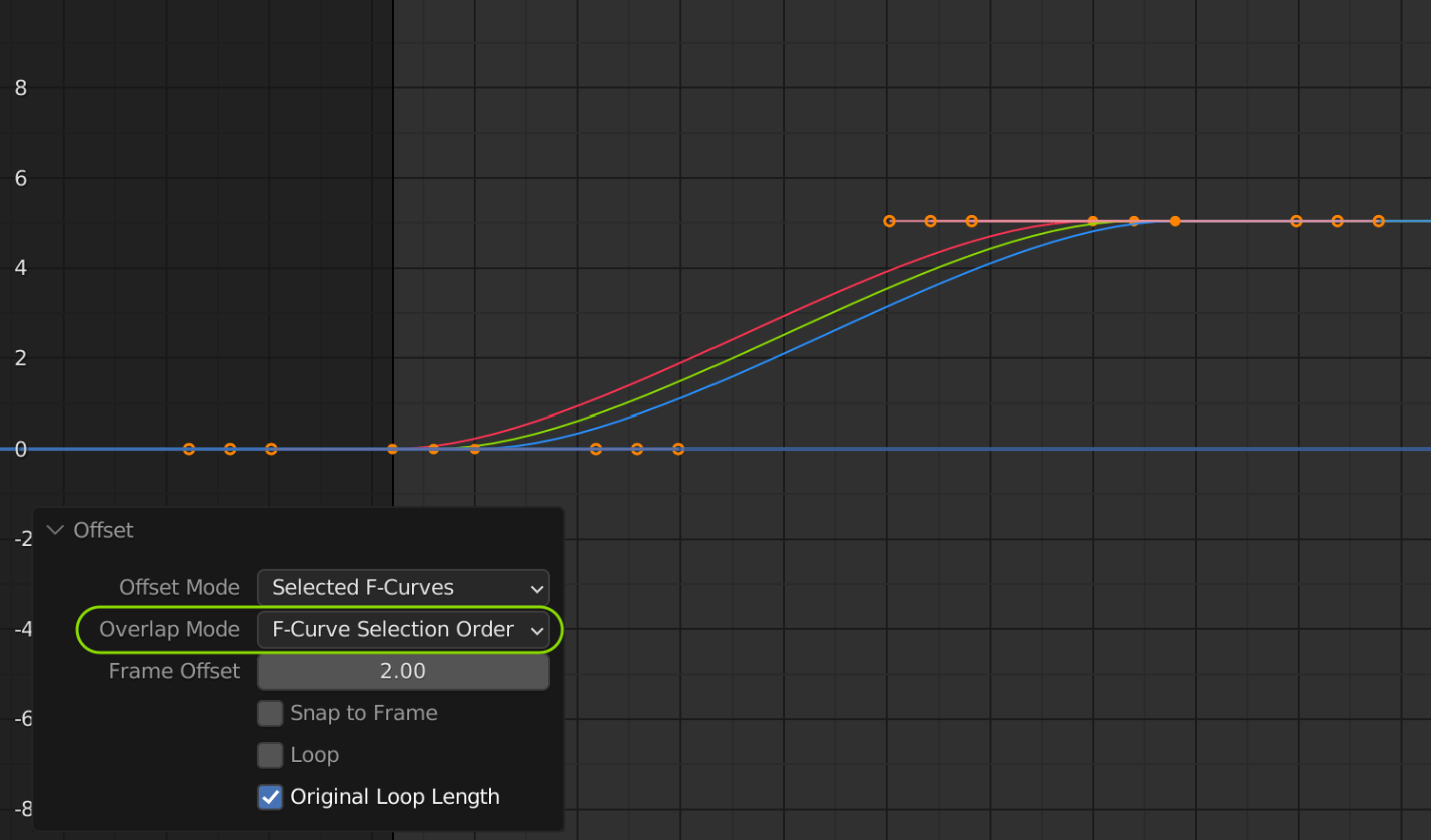 Here you're able to choose either Object Selection Order or F-Curve Selection Order. Object Selection Order will offset all of the objects' F-Curves by the order in which they were selected. F-Curve Selection Order will offset individual F-Curves by their selection order.


Demo
Overlapping by Object Selection Order

Overlapping by F-Curve Selection Order