The Ride A Blender Car Animation Course
---


Welcome to "The Ride"
Hello Guys! My name is JeanYan, I am specialized in Blender animations, and I've been using Blender for more than a decade. I am so proud to present this project, it's more than 64 videos and 11 hours of action pack training. 



The complete presentation
What will you learn?

Is this course, we are going to cover all the topics you need to master, to create your own 3D projects such as : 
Blender basics (For absolute beginners) 

Assets research

Assets library

Environment design

Lighting

Animation

How to rig a car

Car animation

Camera shots

Camera animation

Project planning

Camera framing for TikTok, Instagram or YouTube short

Smoke Simulation

Grading in Davinci resolve

Editing in Davinci resolve

Sound effects

and the list goes on. 
What's included in the course?
64 videos

Over 11 hours of lessons and examples

HDRI Magic (To create realistic renders in seconds)

This C63 AMG ( in collaboration with Ashour)
This Mustang (in collaboration with 3D shaker

 and and 

Zifir3D

)

Tons of free assets links
The program
Chapter I : The basics
10 videos
Everything you need to know to get started with Blender :
How to download and install the program

The interface

The navigation

How to manipulate objects

Our first render :)
Chapter II : The presentation
12 videos
We will create the project "The presentation" :
Assets research

Asset browser

Hdri lighthing

Camera animation

Framing for Tiktok, instagram and Youtube short

Composition in Davinci resolve
Chapter III
42 videos
We will create the main project, "The Ride" :
Shots planning

Environment design

Cinematography concepts

Advanced camera animation

Advanced car animation

Car drift

Smoke simulation

Sound effects

Study of 9 different shot
Lifetime access
You will have lifetime access to my online course. The benefits : 
You can watch the course online

You can watch the course on your phone or tablet

You can download the videos if needed

You will have access to all the updates live (no need to download anything)

Easy to follow system, and you can mark the parts which are completed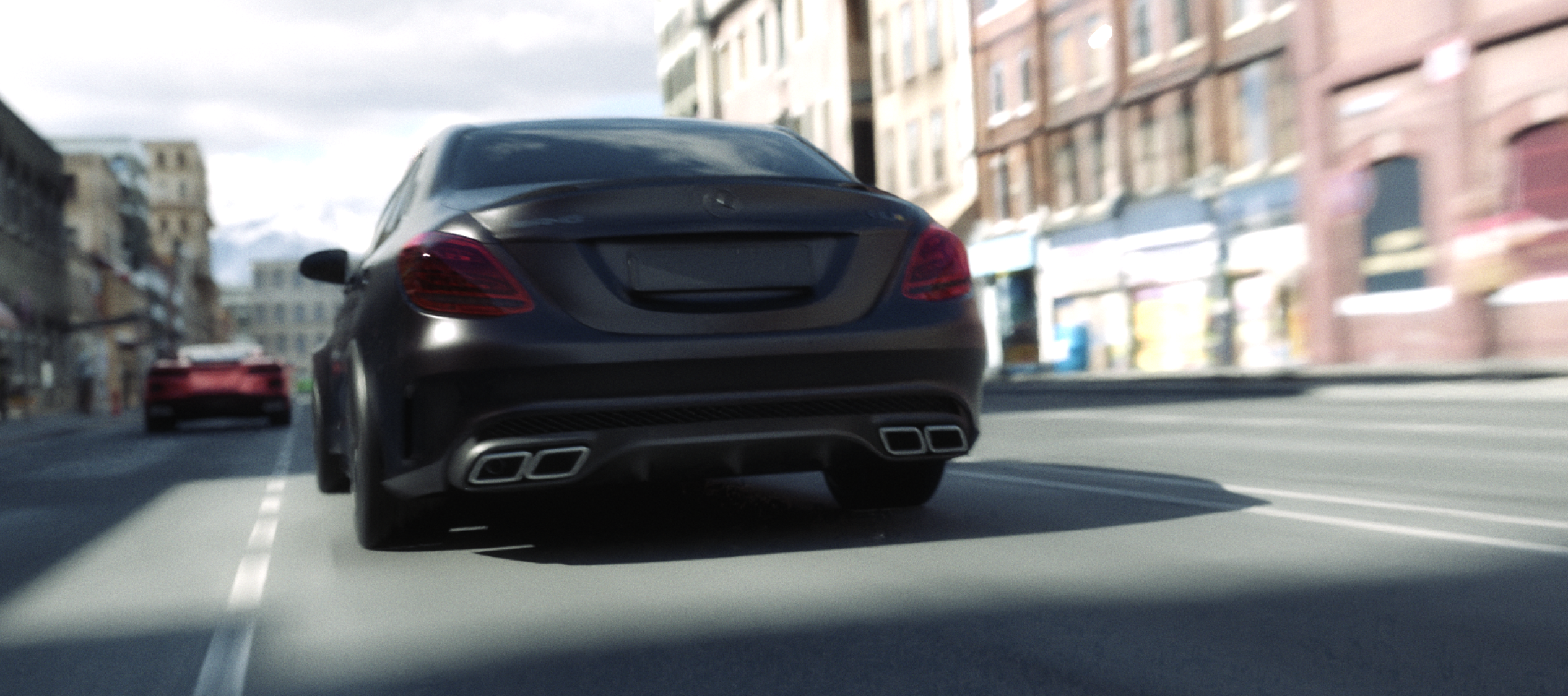 Who is it for?
Although we will create complex animations, you don't need any previous knowledge of Blender or 3D. In the contrary, I've created this course for absolute beginners who are eager to learn 3D animation and particularly car animations.
Just to be crystal clear
You don't have to buy any complementary add-on to follow this course.

Yes, we will review all the basics for absolute beginners. 

Yes, it's me personally who will answer your questions in discord. 


My Approach

Yes, we will learn Blender through different examples involving vehicles, but my goal is really to teach you key concepts that you will be able to reproduce on any kind of projects. 
I got your back
To support you in the best way possible, I've created a discord server dedicated to the students of this course, where you can ask for help at anytime. I will be personally there answering your questions.