About adjusting the curvature of the book spine?
Problem description: the cover spine and pages will interlaing when you increase the spine offset: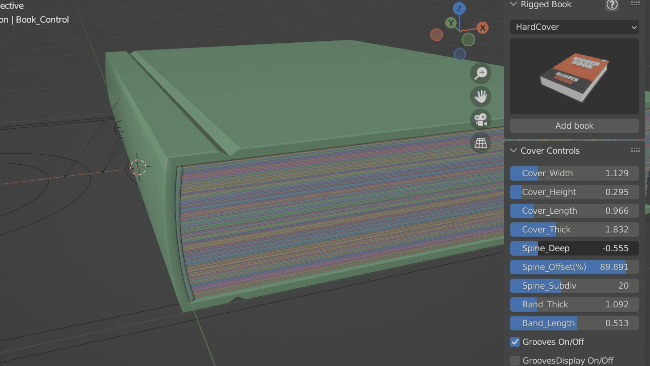 Find a null object in the middle of the spine cover ,it is used to control the deep offset of bind and pages,it can be moved left and right ,then you will solve the prolem: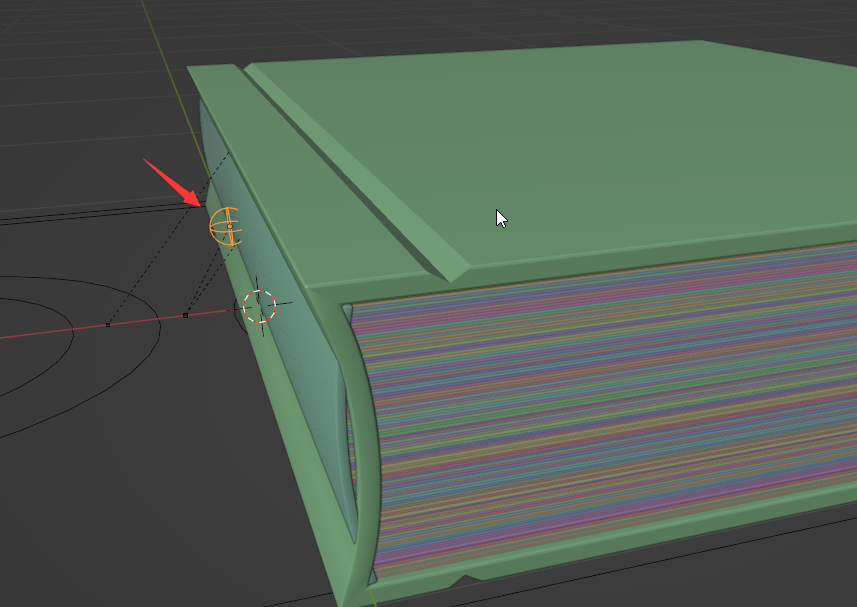 How to transform the book?
Can I use other render engines?
yes,but you should change materials yourself,but in other render engines,the parameters about roughness will not work.
How to adjust Groove's UV and Shape?
How to make a cover flip back animation?
Delete the keyframes in the end. Mirror the front keyframes.
How to get it back when you accidentally delete a keyframe?
Select the controller, in the controller's custom properties, there are all parameters, find the required parameter to key frame。