Rigged Eva 01 Unit Neon Genesis Evangelion
---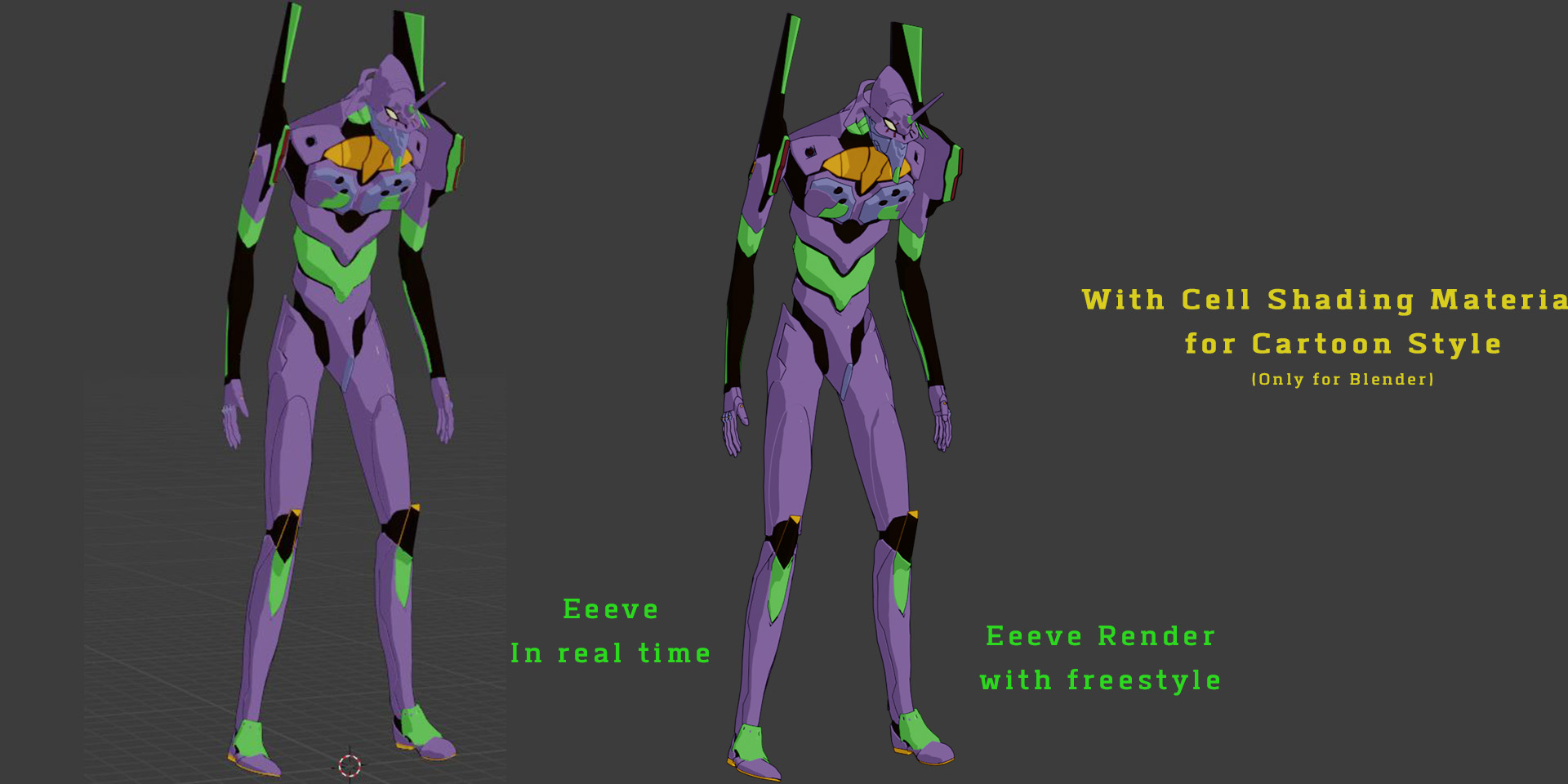 Why do you need to buy this 3D model ?
I modeled this EVA 01 to use in any animation, futuristic or sci-fi composition.
It comes with the full model with separate parts to use in other projects easy and in the doc files such blender it comes with materials to be easy set the color.
And the objects have proper pivot points locations to make it easy and precise to put in any place and also easy to animate.

BONUS: It comes with cell shading materials option for cartoon style.

Resume everything, you are going to buy It's a model that can be use and reused and It will fits in anything that you make it without trouble and saving thousands of time.
More Details
Comes with high Poly meshes, 2 Docs ( Blender and 3DSMax 2021/2018), 1-8 materials in the doc files
Good topology
Formats available: Blender, OBJ, FBX, .3DSmax 2021/2018 e STL
Geometry: Polygon Mesh and Subdivision Ready
Poly Counts: 110.298 Unids Used: CM
Total Megabytes Archives: 70MB
*Updated in 03/2022 *
Added IK controls
Added FK drivers
More option bones and controls
Added 3 Animations(Run, Walk and Standy)
Added Poses Libraries(5 hands, 1 foot, 1 pose, 3 standarts)
Added Tutorial User
Fixed some issues
Cell Shadding Materials
I hope you enjoy and for any problems, wishs or questions just contact me in the comments.