Render Rob 2.0
Render Rob is a Google Spreadsheet based Render manager for Blender. It gives you the possibility to easily manage your render jobs and change the settings from the sheet itself for better overview. No need for command line fiddling anymore!
Why should I use it?
Save time managing your render jobs!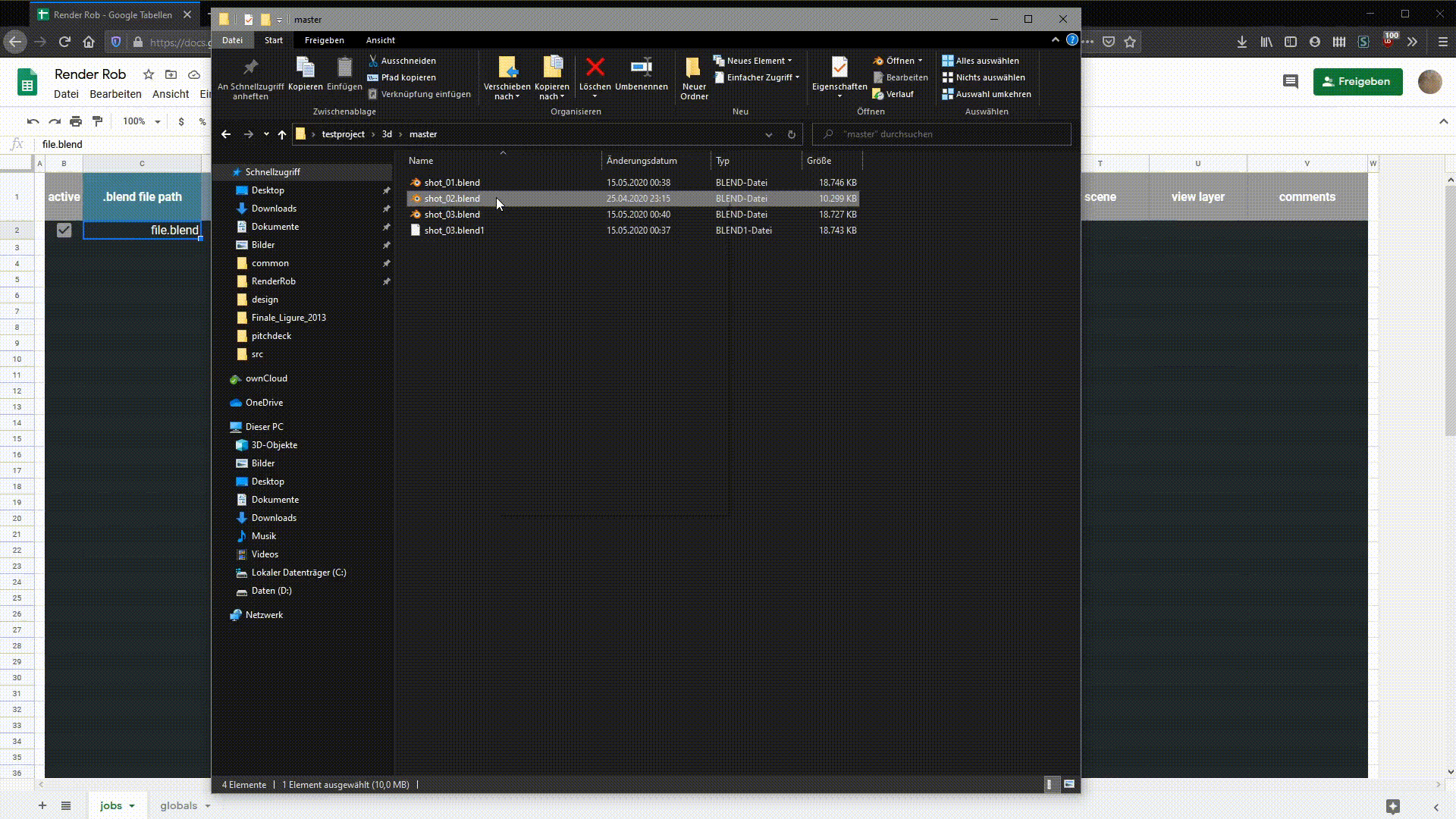 Who is it for?
Individuals and small teams.
Features
Overview of jobs and settings in a table
You can render a quick preview, before spending hours on your final render
Only one click needed to start rendering your jobs
Usable for remote rendering too, since your UI is the sheet
Warnings for implausible render settings directly in the sheet
Automatic organizing of render output folder
Automatic start of CPU and GPU jobs, so that all devices are always at full load
Built for Windows, Linux and Mac
Requirements
Google account
15 minutes of time for setup
Blender
Render Rob is developed by the biggest effort possible, and every effort has beend made that no harm should happen to you computer and files. Still Render Rob ist no responsible for any harm and lost images. By downloading this product you consent this.