Procedural Wood / Bark Material
---
Procedural Wood Material 
This Material contains a fully procedural wood shader what can be covered with bark.
You have access for all setting what possible in the node to make it look outstanding.
See picture of group node to all settings and tweaking options: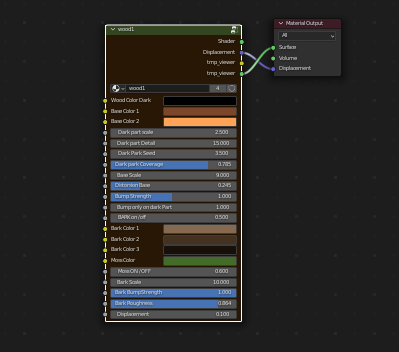 Use only 1 slider to turn your wood material into Bark
                             


Material fully procedural, i am working on the make it as realistic as possible. 
Bark has displacement so for best result render with bark make sure you use cycles render and have enough subdivision on your mesh.
Working with both EEVEE and CYCLES.
Blend file only contain material what can be appended from the original file to your project or you can just start working in the blend file straight away.
 HDRI not included.
Thank you for visiting my site.
Happy blending