After spending a whole week placing boxes in a chaotic order, I spend another week to create this little add-on.
In the end it only serves a simple purpose but I don't want to do without it anymore.

With this add-on you can place all selected objects with the help of physics with just a few clicks.
Basically, it's drop-it on steroids.

Just select the mesh objects you want to drop and click "Drop".
Pause the simulation, change the initial situation and when you are satisfied with the result press "Apply".


You can grab the full version HERE for free.
But if you are in a donation mood, and you like to support me and the Blender development fund, then you can buy the addon. 😊




Let the world shake for more randomness.



Use the Proxy system to generate lowpoly version of your objects for a faster simulation.



Drop one of the cloth presets with a single click.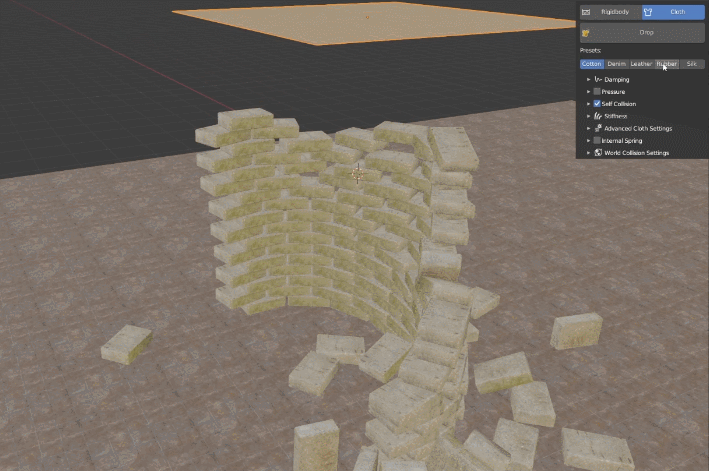 Changelog:

1.0.3
- Added Shortkey Setting in Preferences

1.0.4
- Added rigid body World Settings

1.1.0
- Added Cloth dropping
- Added Earthquake mode
- Added Highpoly Proxy generation system

Known issues:
- Custom Shortkeys are not saved between sessions.