Photorealistic Gas Mask
This photorealistic Gas Mask is an imitation of the popular USSR gas mask kit. It may be remembered by many as the gas mask par excellence in dystopian movies and gloomy video games. The mask was flash lighted in studio environment and accurate photo scanned with attention for detail. To allow the widest use, the mask was deposited in individual parts and as a whole model.
It's especially suitable as an additional asset for dystopic scenes or as an eye-catcher for your human model.
For more detail the midpoly one is highly recommendable.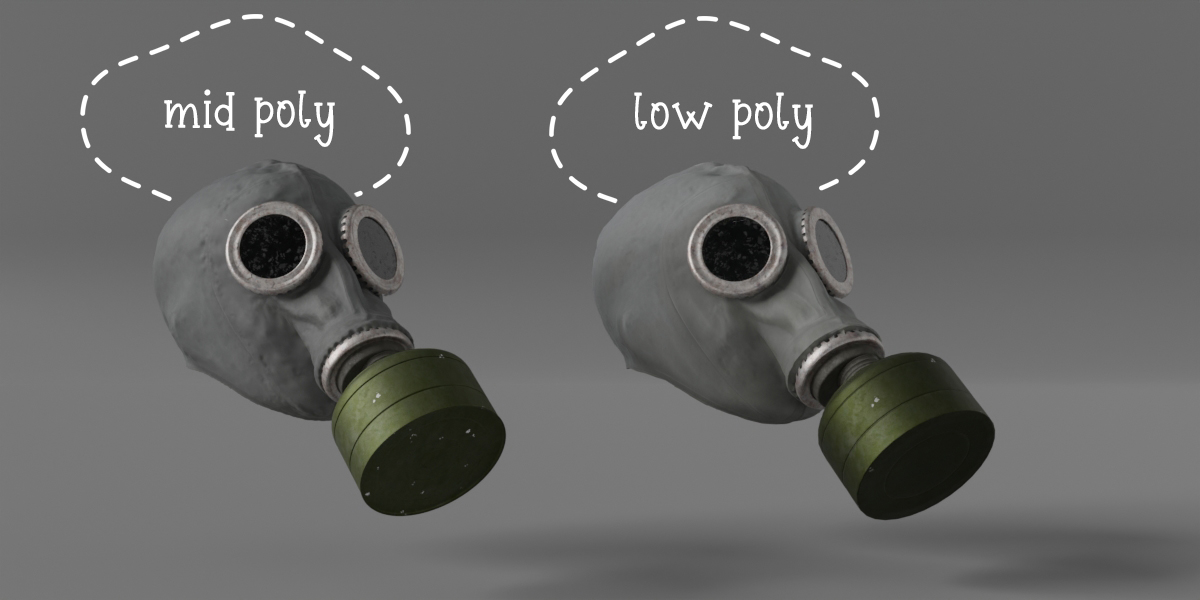 Both versions come from the 3D scanning process. Their meshes were cleaned, the low poly and the mid poly one are highly deccimated to be more fluently in the work process. They are also retopolgized into square meshes for the subsequent better work with. To achieve even more realism, the metal parts were modeled afterwards, textured and adapted to the 3D model.
Take a look at the following renderings.



What you can except


- Photographed with high quality equipment
- Photo scanned with attention for detail in studio light conditions
- Lowpoly and midpoly models are retopologized into quad meshes, cleaned and unwrapped
- For more realism: Roughness map | AO map | Metall Map | Normal map | Displacement Map. All of them perfectly fit into the meshes
- Split into kit to omit or add parts of the mask (But you can of course add the model into your scene as a whole)


Why you should choose this


- Unlike a single 3D scan process, extra work and effort was put into making the model look as real as possible and making it faster to work with.
- Attention was paid to the different look of the materials
- The textures were selected to fits into the old dusty look of the model
- The dimensions of the real world allow you to easily and quickly place it on your human 3D model


Textures:
- The textures for the midpoly models come in 4K, PNG resolution
- The textures for the lowpoly models come in 4K, JPEG resolution


3D Models Included:


Low Poly Gas Mask - square mesh
Mid Poly Gas Mask - square mesh
High Poly Gas Mask - triangle mesh