Mosaic Procedural Shader (Cycles & Eevee)
---
PRODUCT DESCRIPTION

Mosaic texture, completely PROCEDURAL! It works with all models, no UV unwrapping is necessary (out-of-the-box generated coordinates), and there are no seams!
-You can create a custom mosaic without using UV
-You can transform any image to mosaic (this option need UV, with automatic UV will be enough because the texture hide the seams)
-Very easy to use, you have a video showing how it works
-Includes the scene shown on the featured image with the lighthouse model, the ship, the sea and the island!


With both render CYCLES AND EEVEE
 Eevee       

 Cycles

You can modify the texture by using the custom sliders and make all kinds of Mosaics!
Examples: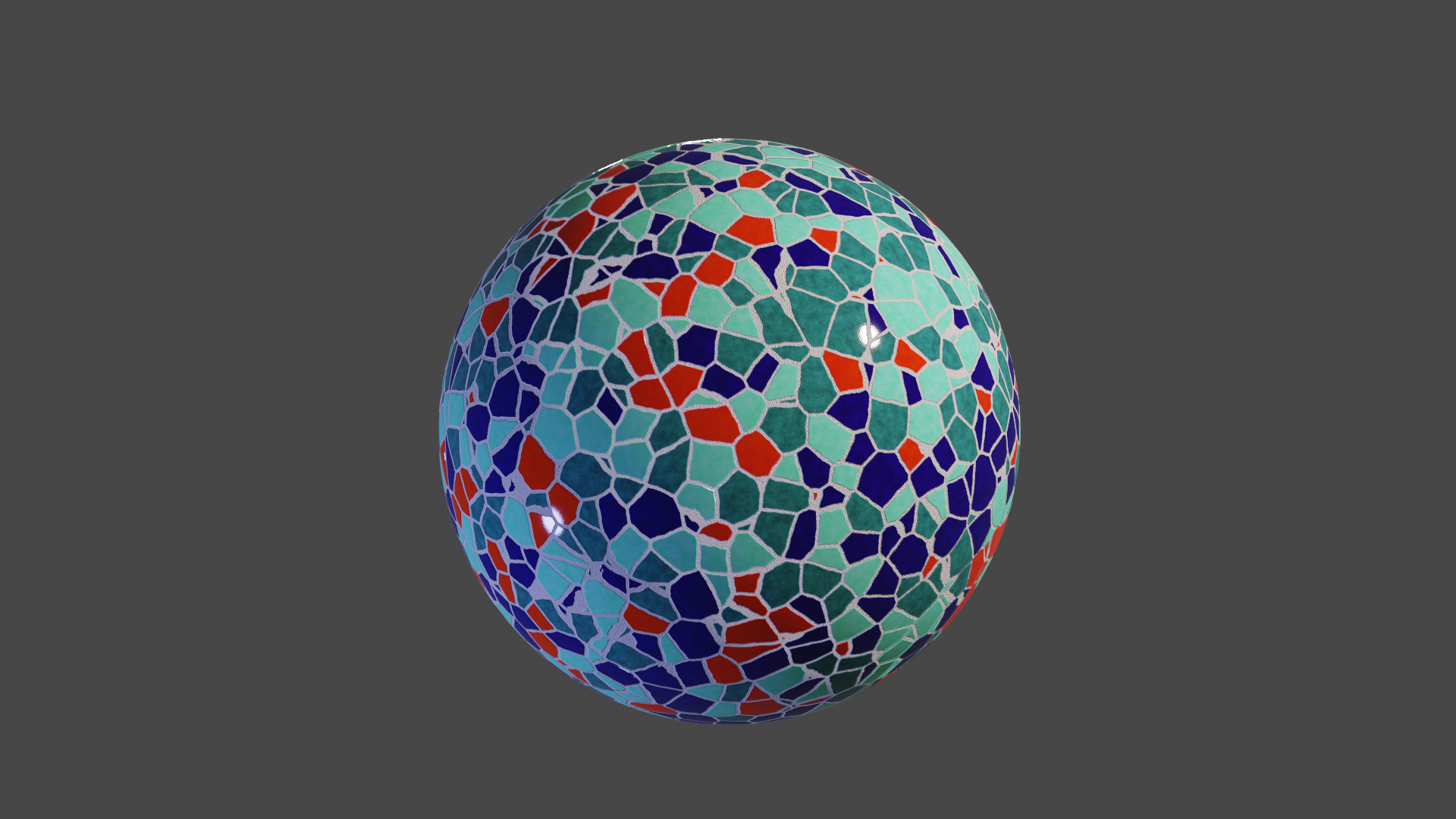 ADD THE TEXTURE TO YOUR BLENDER PROJECT
Open your existing project or start a new one in Blender
Click File -->Append, then browse to your downloaded file and click on it 
Click on the folder NodeTree. The texture nodes can be identified by the KYRA prefix. Select the textures you would like to use and click Append from Library
The texture nodes will now be available in the Shader Editor. Click Add -->Group and find the textures by the KYRA prefix.
Next Updates : 
Bug fixes (please report if you find one)

Your recommendations and suggestions