Mb Unimog U423 Rigged (V2.1 10-2021updated)
---
Mercedes Benz Unimog U423 v2.1 [NEW!!]
Why I made this model?

When Mercedes launched the Unimog it was love at first sight. It was at that moment that I knew that I wanted to model it with total precision, which was not an easy task. The model in question took more than two years to complete, trying to faithfully represent each of its many details.
Not only will you buy a unique model, but you will also buy an item made with the greatest passion and dedication.


What do YOU get?
You will access to a ZIP file with the Blend file and the textures in a folder. Make sure to unzip it and moving the folder together.

Inside the blend file you will find:
- the high detailed model rigged
- a lowpoly version (for visualization and physics)
- terrain and path curve
What´s new in the V2.00?
Almost EVERYTHING! -
 I remade the 90% of the model. Improvement topology, use extensibe of quads and reduced polycount (in comparison with previous version)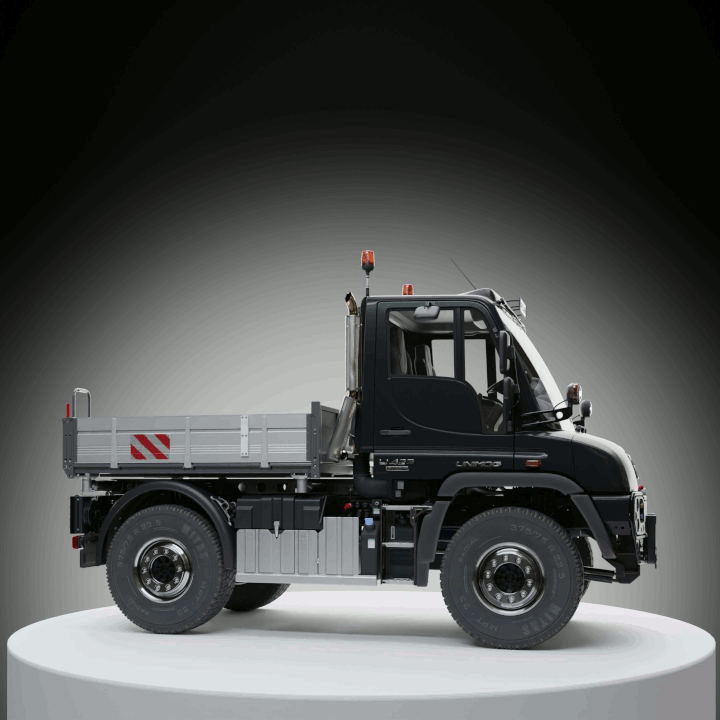 The RIG is totally new. Its more consistent have more reliability and incluide the inercia to the cabin movement of the truck.I also add a "control panel" for easy interaction to the new mechanism and elements. Doors, hood, panels openeable. High detailed mechanism are simulated.
The materials and VFX´s are remade almost for the ground. I made the Uv´s non-overlapping for the entire model and added mask to control the mud, dirt and scratches.
The interior is made from the ground. Totally new and detailed. The sterring wheel turn acording to the tire position and the dash board is illuminated or not if the UNIMOG is in the on or off position.
Its was a very long project. I hope that you can enjoy it so much like I do! Regards!