Winter trees is a package of high quality low poly trees that includes: 

15 low poly Trees with 2 variations each one (with snow and with no snow).
All the scenes with the sky and mountain (terrain).
Complete User Manual and Visual Guide.
It's the basic version of the Snow Landscape Builder  
 Cycles
EEVEE
Different tree species
The species included are:
·Picea Abies
·Picea Pungens
·Birch
·Oak
·Ash
Performance and Quality
Every render showed is a RAW render, so it means that they don't have any postproduction!

Made for getting great performance. Trees look like high resolution trees but they are low poly!

 Trees like these can have up to millions of triangles but they only
 have an average of 15 000 tris.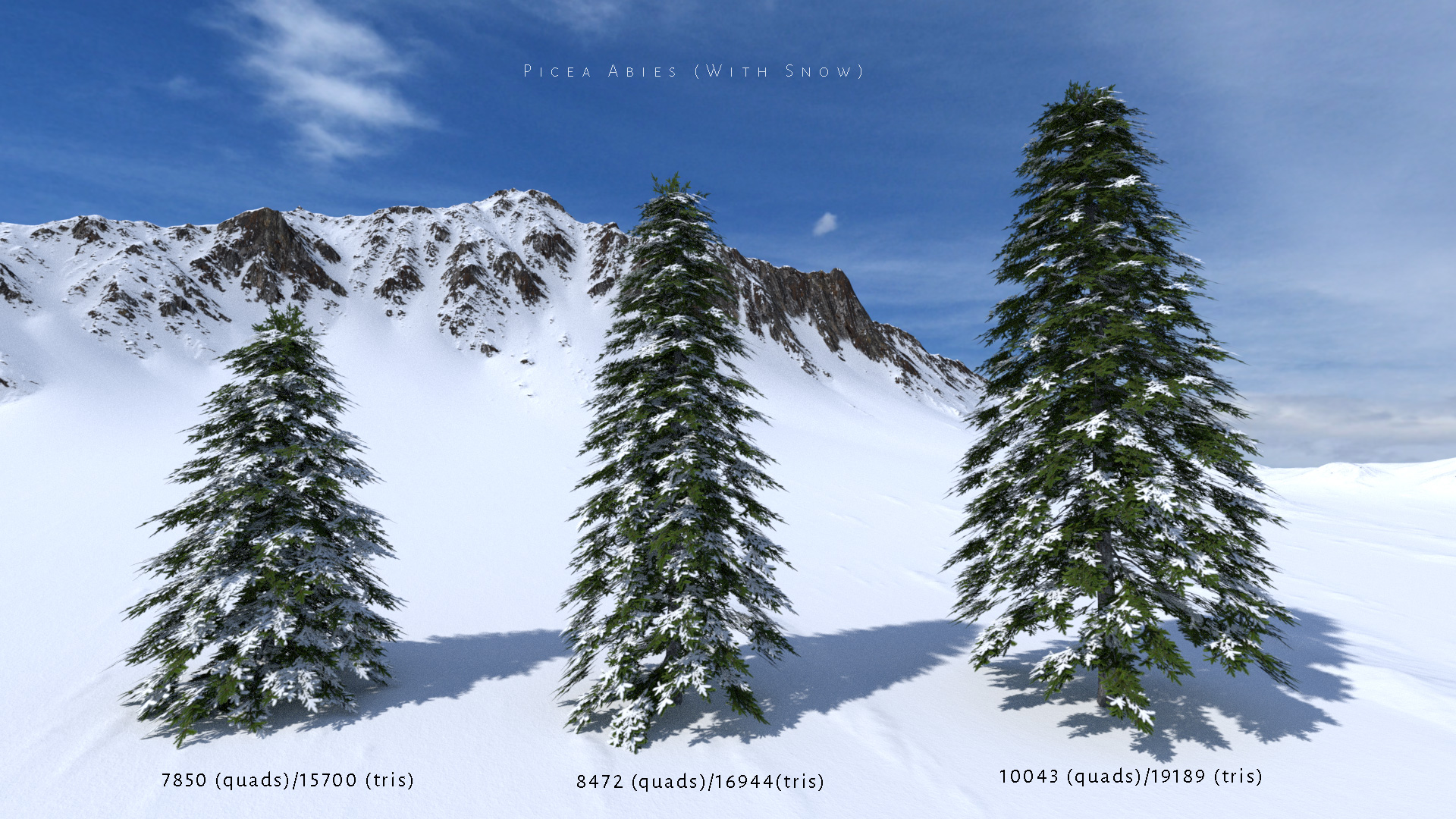 Value
Every tree can cost more than $10. But for $79 you get:
15 low poly Trees with 2 variations each one (with snow and with no snow), making a total of 30 trees
1 Background 360 Sky
1 Terrain (Mountain) 
All the scene files