FRAME RANGER 2.0
IMPORTANT! Action Manager in this Addon Does not work on Linked Library Override


Frame Ranger is an Blender Add On that consist on tools on helping to work with Frame Ranges, Keyframes, Markers, Actions, and more.  
The Add-On is Split into Four Parts
-Frame Range Manager

-Markers Manager

-Action Manager

-Timeline Utility 
Shortcut Keys: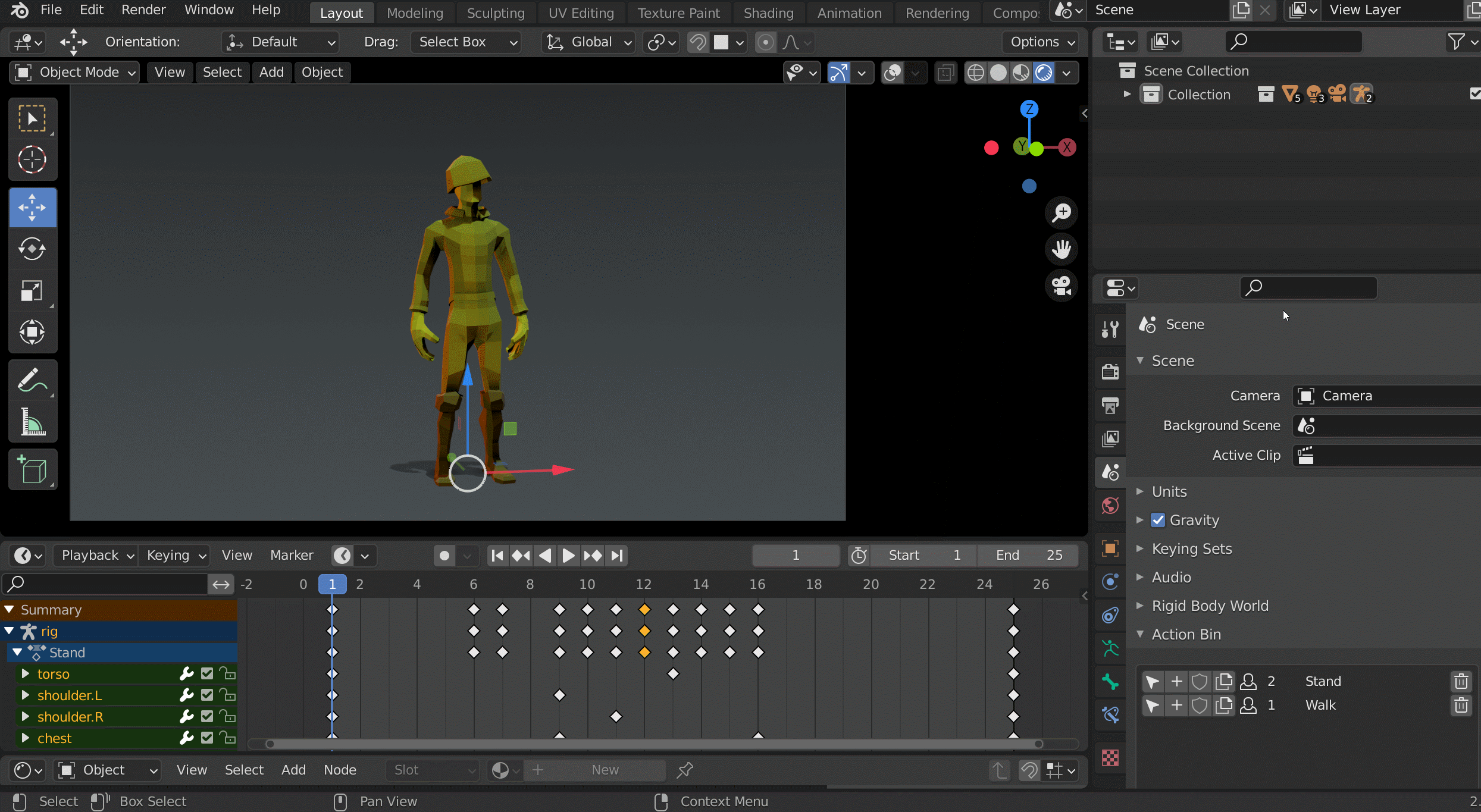 Shift-F - Utility Pie Menu
Trim Keyframes
Bake Keyframes
Timescale Keyframes
Set Frame Range
Auto Keyframe
Modal Modifier Key:
TAB - Switch Frame Start and Frame End
ALT - Subframe Toogle
FRAME RANGER LITE (FREE) 
Frame Ranger Lite is a FREE and Lighter version of Frame Ranger 2.0. It consist of three feature of Frame Ranger from Timeline Utility.
Download Frame Ranger Lite Here:
FEATURES OVERVIEW
GENERAL
Choose to expose or hide icon in the list under Icon Expose Panel below all list box. 
FRAME RANGE MANAGER
Save Frame Range in a list to use later. Frame Range Set to group and Organize your Frame Range List. 
Export Frane Range as Json file, extension is .fr to avoid confusion and to separate with markers file
Import Frame Range into the scene. 
GENERATE FRAME RANGE FROM MARKERS
Create Frame Range from Marker Pairs
GENERATE MARKERS FROM FRAME RANGE
Create Marker Pair from Frame Range
MARKERS MANAGER
MOVE CURRENT FRAME TO MARKER
Move the current frame to Marker quickly.  
Export Markers as Json file, extension is .marker to avoid confusion and separate with markers file. 
Import Markers into the scene. 
Import Markers into the scene.
Easily change marker frame in a list. 
Bind Camera easily in the list
BIND CAMERA FROM VIEW TO MARKER
Create Marker at frame and Create and Bind View Camera to Marker
ACTIONS MANAGER
Quickly Switch Action that is associate with the object. 
Load Action in your blend file to the object
QUICK APPEND / IMPORT ACTION
Quickly Append Action Easily
Trim the action, creating holding keyframe and remove keyframe outside of the specified range. The Shape of the graph will be preserved
Offset and move all the actions keyframe
Timescale the animation, you can also reverse the animation using this operator. 
Bake the Action
TIMELINE UTILITY
Fits Frame Range Base on Object's First and Last of object's keyframe.
Pie Menu with useful utility to work with keyframe and frame range. 
Timeline Controller and Frame Range Setting Available in Dopesheet, NLA, Graph Editor and Video Sequencer
Remap keyframe to match the different framerate speed. This operator is destructive as it moves all the keyframes. It can remap keyframes, markers, and frame ranges. 
Changelog:
Version 1.2: 
17/6/2020: Frame Ranger: Released!
Version 2.0.0:
11/4/2020: Frame Ranger 2.0
-Rewrite from scratch and added many new features. Check Documentation or Video Tutorial.
Version 2.0.1
25/4/2020: Frame Ranger 2.0.1
Added Pose Marker Support
-Pose Marker Manager can be found in a subpanel in Object Action Manager when there is an action
(Note: You can only see Pose Marker in Dopesheet -> Action Editor, and need to turn on "Show Pose Marker" in Markers)
Marker Manager
-Marker Manager is now Renamed as Timeline Markers Manager
Auto Frame Range
- The Sub-mode "Action" is renamed to "Setting"
Object Action Manager
-"Action" range mode is renamed to "Custom"
Version 2.3.0
17/7/2021: Frame Ranger 2.3.0
- Added Action Manager does not with with Library override object, disable action manager if object is override objects is selected
- Added ability to bind active camera for add marker and Set camera in marker manager
- Added Operator to remove non binded camera