Rig and animate aquatic animals in minutes
Some animals that are supported are: all kind of fishes (including sharks), dolphins, sea turtles, etc. and even some aquatic plants. For octopus, squids and jellyfishes I have to test yet, but maybe they can be rigged too.
Move the fish forward and it will swim. Easy to animate.
Just a few and useful parameters
You can make adjusts that can fit any aquatic animal (listed above). The poly count of your models will influence the final result, because Easy Fish Rig is based on vertex displacement.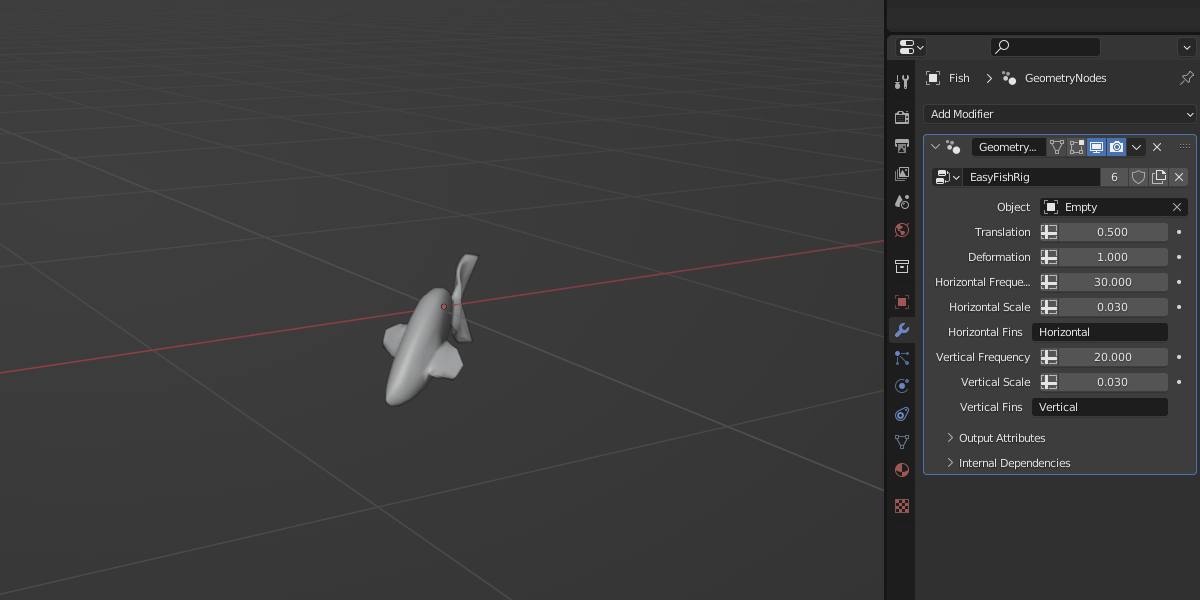 Works with curves
Please, read the documentation before you buy and feel free to suggest features for this product. Any feedback is welcome!