Traditionally, we have been using a Simple Deform Modifier to bend an object in Blender. But many people believe that bending with a Simple Deform Modifier is very cumbersome and not straight-forward. This inspired us to create something different, and we came up with this Easy Bend node that is literally super-easy to use.


Easy Bend is created with some powerful Geometry Nodes. However, the interface is very simple. Attach this node to the object that you want to bend. Then enter the bend angle and you are done! No need to use an additional empty object like Simple Deform Modifier, no need to worry about the orientation of the object etc. It is indeed much simpler than Simple Deform.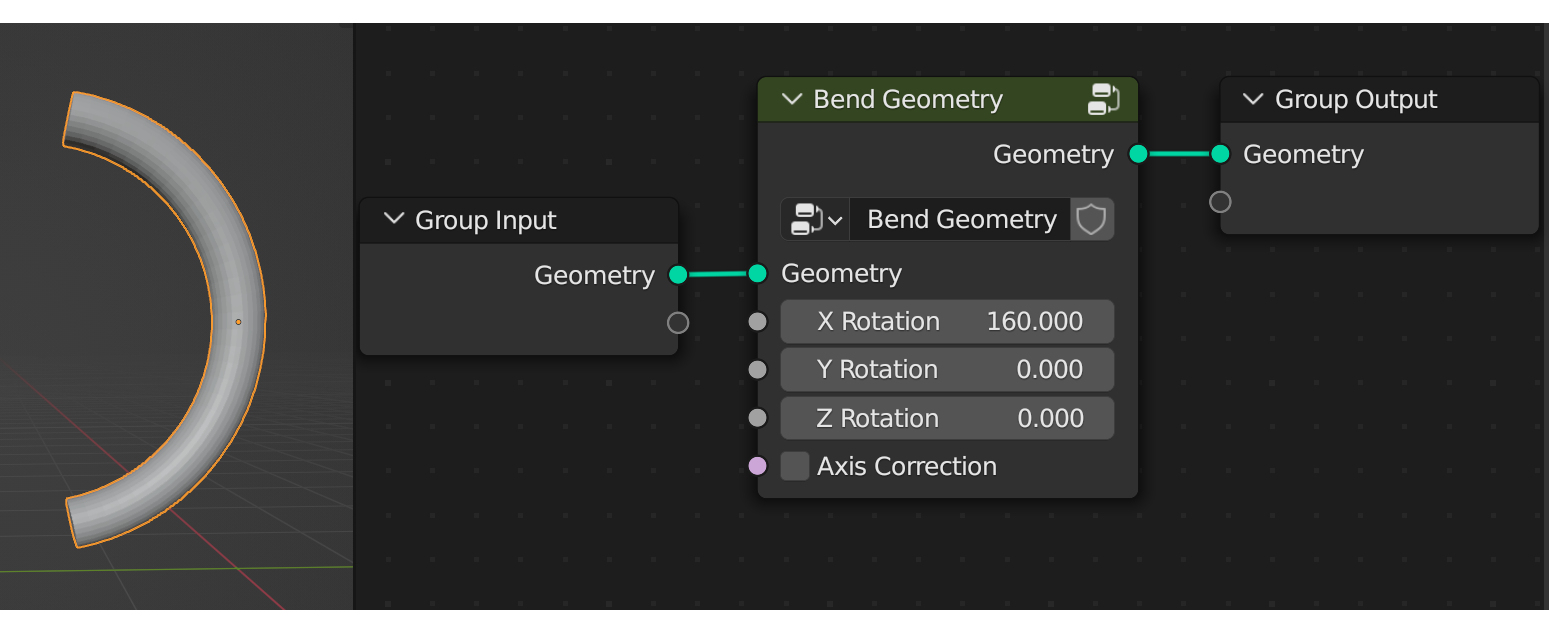 Easy Bend is smart too. Just in case the bend looks wrong, you can enable the checkbox called Axis Correction and the node will auto-correct the bend direction! Super cool.
Watch our video tutorial to know more about the tool before you purchase. See how it works, what you can do with this node, and then take your decision. Sure you will love it!