Motivation
When you work with product design, 3d printing, advertising, archviz, etc. Sometimes the default clipping options can give you some headaches. Clippy is simply intended to give you tighter values that you can easily change with presets.
The options are present in the 3d view and in the camera properties.

3D Viewport Properties: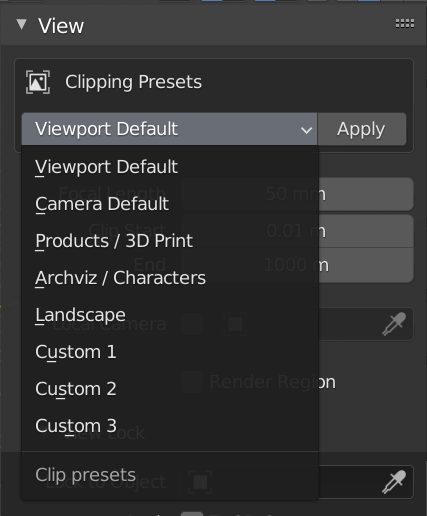 Camera Properties:

The presets are configurable from the user preferences.
Notice: Please note that to update the values, you will need to close and reopen Blender.


Future plans.
I plan to add new presets to this add-on in the future. You can make a feature request for these or other features.
Installation:
Like any add-on, just download the zip and install it from Edit> Preferences> Add-ons.