Cartoon Woman Black Rigged With Poses
---
Meet Jane!
Character is fully rigged and 
comes with 28+ custom premade poses.

Change Colors inside of Blender for everything, including the hair and accessories.

Quality and Premade Scenes:
We really made sure the quality of the renders is the highest right out of the box with three light setups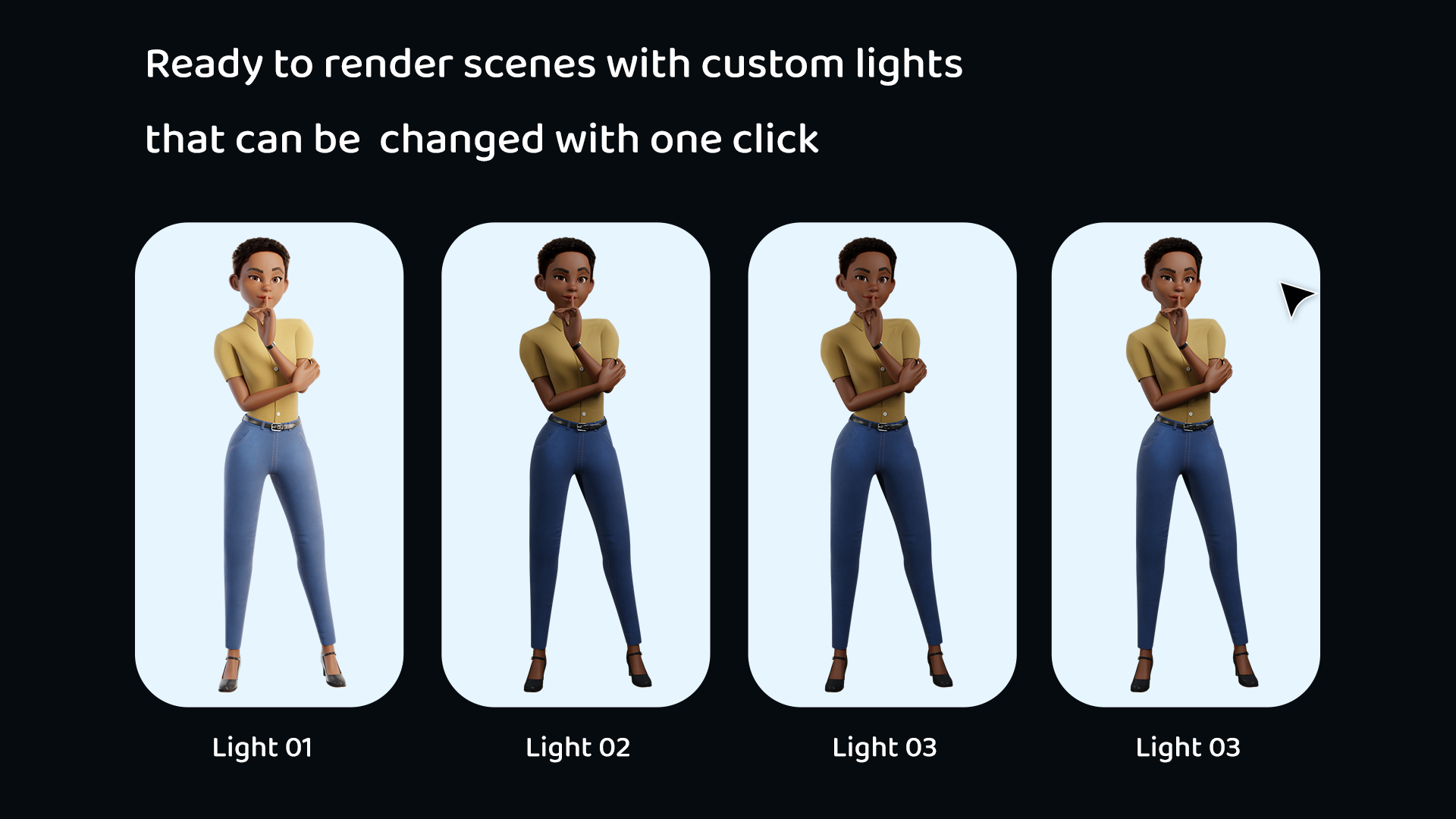 Info:
Quick video that compresses the info above in a short 4 minute video as we look at the .blend file.