Bundle Nature Pack
Vegetation, Grassblade, Gardener, Forestation addon for Blender
All addon in Pro version!
Discover this bundle including 4 Blender addons in PRO version (full version).
Vegetation for trees, shrubs, other plants.
Forestation for high quality 3D scanned trees
Grassblade to create grass, turf, meadow, fields in a few clicks
Gardener is a tool for creating bespoke hedges and shrubs
The regular price is $426, buy it for only $390!


Forestation - Full Version
https://blendermarket.com/products/forestation
Forestation addon for Blender is a production tool for designers, CGartist, archviz artists and many others. A large selection of 3D scanned trees is available. Thanks to its integrated plugin it is easy to import and customize each tree: animate the leaves, change the season (winter, summer, autumn, spring), add moss or snow on your trunk, or create as much variation as you want with the trees thanks to the "randomize" function. Forestation is compatible With SCATTER5, it contains 30 ready-to-use forests!
Forestation is ready for Asset Browser!
35 3D scanned trees are available for an incredibly realistic final render with Blender Cycles or Eevee. The HD and LOWPOLY button allows us to optimize our workflow. Add an HD tree for your foreground renderings, or add a low-poly tree to create a forest in the background, this is a great option to optimize your machine resources.
BONUS : All future updates are offered and included in Forestation. In the next versions, you'll discover more high-quality scanned trees, purchasing the product now at the current price is a good investment guaranteed.
Grassblade Pro Version
https://blendermarket.com/products/grassblade
Grassblade is the latest addon from Bproduction for Blender. It's a complete and easy-to-use solution for designers, Archviz and CG Artists who need to create photoreal lawns, grasslands, fields or meadows with ease. 
GrassBlade gives you over 550 assets gathered from over 200 different Biomes. Each biome is completely customizable. The possibilities are infinite ! The materials are 100% compatible with Cycles and Eevee. Grassblade has many categories available to use straight out the box: Clean Grass, Dry Lands, Fields, Flowers, Garden Grass, Pebbles, Rocky Grounds and Wild Grass . 
This new tool allows you to go even further in the creation and customization of photorealistic biomes. in Grassblade you will find no less than 550 photorealistic assets for professional quality renderings. Each asset is made from precise photoscans with a top-of-the-line accurate PBR worlfow. 
the shaders are also customizable; change the season of your plants or perhaps add moss or dirt on your rocks? Grassblade is designed to give you maximum freedom while guaranteeing you enormous time savings while creating your best art.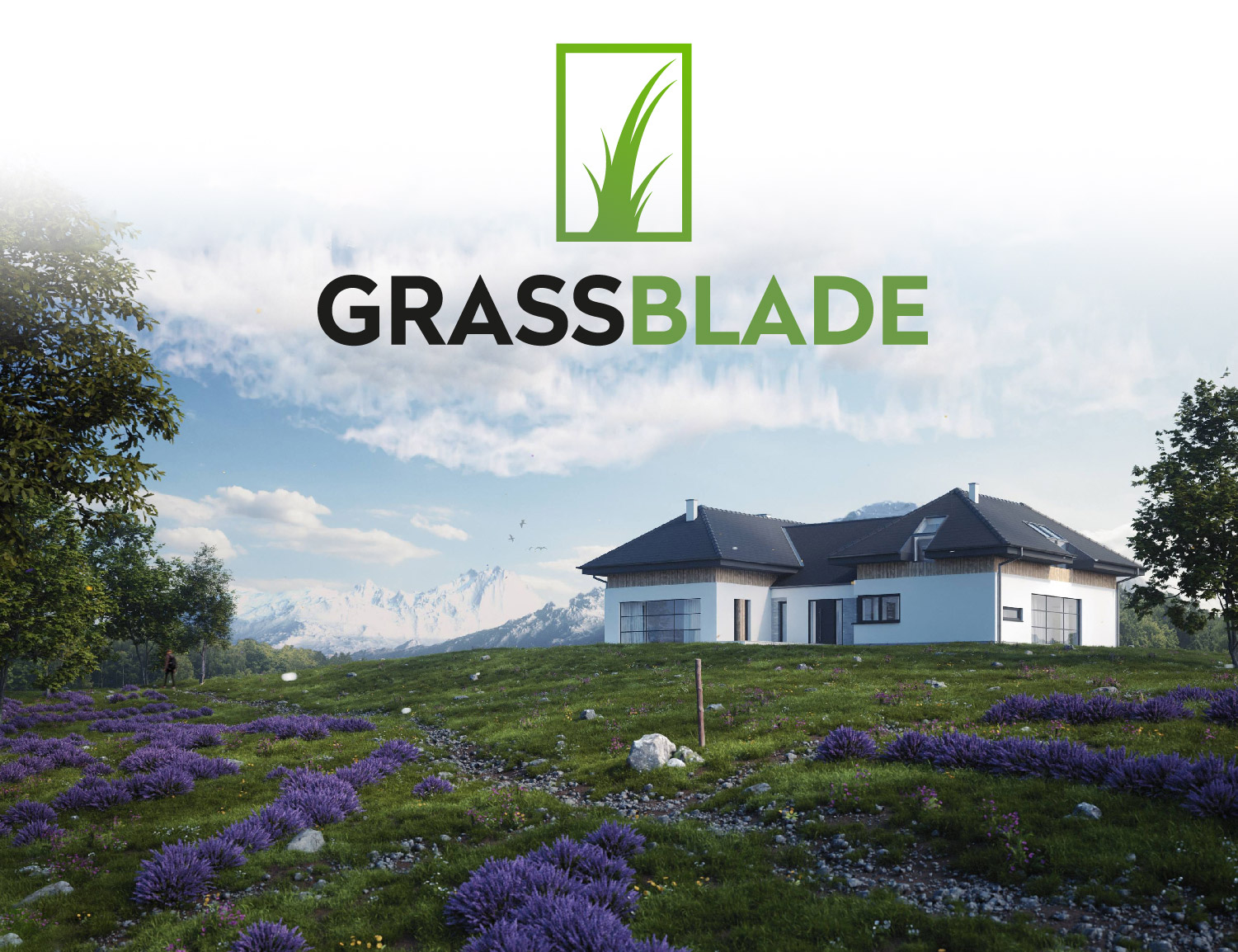 Vegetation Pro Version
https://blendermarket.com/products/vegetation-tree-addon-animation
TREE VEGETATION v5 ADDON - PROFESSIONAL TOOL FOR TREES, PLANTS, SHRUBS AND ANIMATIONS ON BLENDER
Tree Vegetation is an addon for Blender, compatible with 
Eevee
 and 
Cycles
. It contains a big library of diverse and varied plants, trees, shrubs, tropical plants, tree hedges, ornamental plants, garden plants... Thanks to the addon one click is enough to create a realistic plant.
The incredible 4 seasons function allows you to create landscapes under the snow or in summer, but also autumn and spring. It's the most realistic 3d models ever created close to the real ones. They were created using different techniques. Use of HD and PBR textures for incredible renderings in seconds. You can also make animation with branches and leaves. Add more moss to your trees... But above all, this library is optimized for Blender.
And we are still working hard on the project, we will bring new vegetation to life regularly; but also new features, trees and assets.
Gardener Pro Version
https://blendermarket.com/products/gardener
Gardener is the new essential tool to create photorealistic bushes, hedges, and shrubs in 1 click! Thanks to its large collection of plant species from the 5 continents, Gardener offers you no less than 39 varieties of plants as well as 45 models of trunk and 96 biomes. It's more than 350 assets total.
Model shapes and automatically transform them into photorealistic bushes!
The creation of bushes, hedges or shrubs becomes easy and fast for architects, designers, landscapers or any other CGArtist.
We have carefully selected the most common species of bushes & shrubs on the planet to satisfy all users. Each asset has high-quality textures with a PBR workflow to enhance your scenes in all lighting conditions.
Thanks to its multi-usage shaders it becomes easy to change the season, add color variations in leaves, cut them like a gardener! Moreover, they are totally compatible with Cycles and Eevee for Blender 2.93 and 3.0.
The simple and intuitive add-on gives you access to many customizable parameters, making each shrub unique. Creating a well-pruned garden is fast and easy thanks to the 96 biomes.
 Gardener will be 100% compatible with the upcoming Scatter5 plugin, the best scattering plugin on the market.
A large library of various trunks is available to add natural support to your designed bushes shapes.
Thanks to the premade shrub & bushes biomes them you can design your own garden with only a few clicks. They are included in Gardener and are fully customizable. The various 96 biomes form the catalog to set dress your scenes.
WE SUPPORT THE BLENDER FOUNDATION
FOLLOW US !
DISCOVER OUR OTHER ADDONS