AUTO-R  ADDON
"Auto-R Addon" or "Auto Rotation Addon" is an add-on for creating Rotation Animations on various types of objects.
It is based on the geometric node, but does not require any prior understanding of geometric nodes.
This addon is designed to simplify the process of animating your object, allowing you not only to save time but also to make the entire process smoother and more efficient. By integrating this addon into your workflow, you can optimize the creation of your animations, enhance the quality of your productions, and speed up your work while maintaining a high level of precision and creativity.
Here are some examples of projects done with :
---
INSTRUCTION :
After installing the addon, you can see it in the right 3D view panel
Simply select your object and click on the 'Rotate' button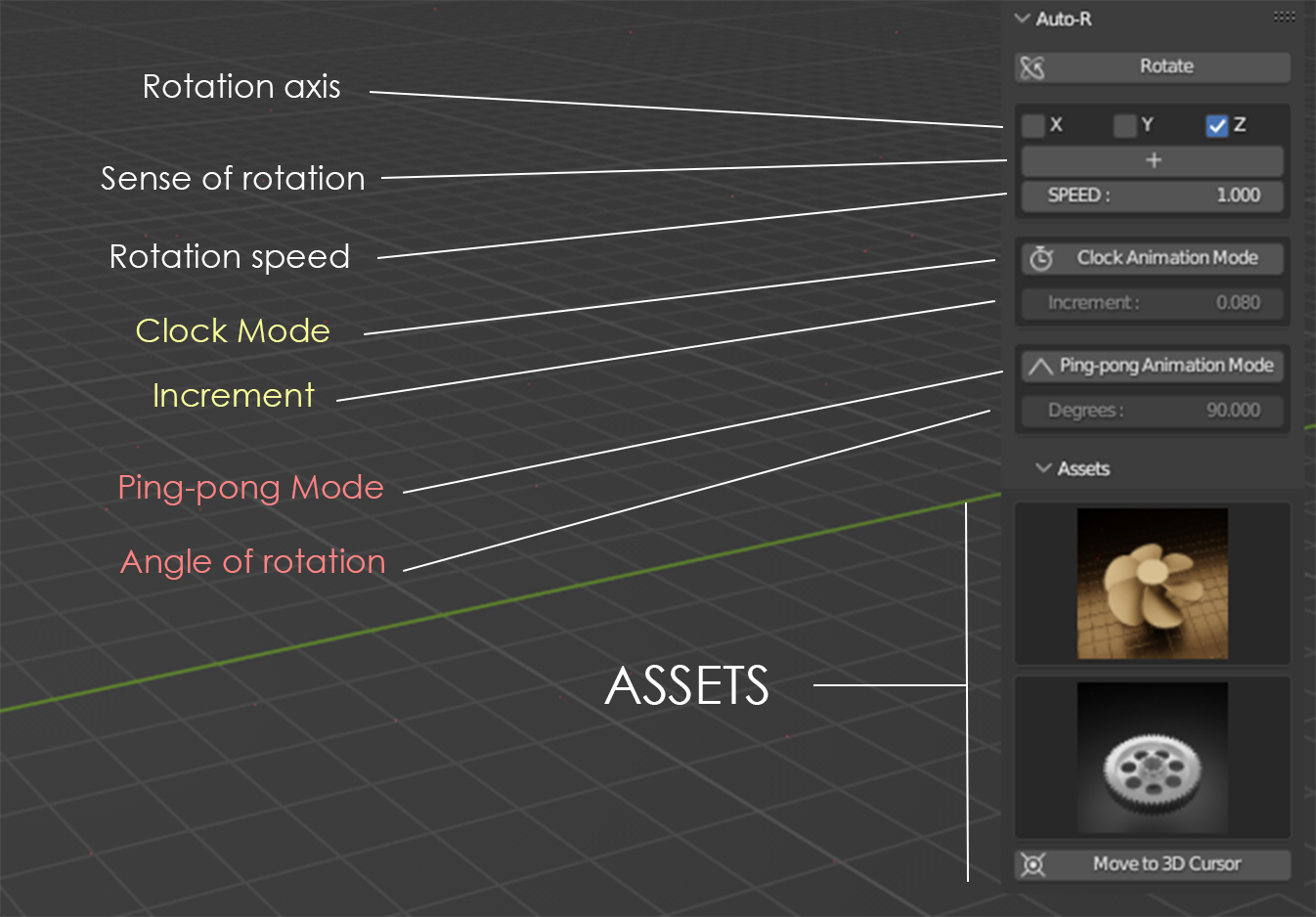 This tutorial shows you how to use it :
ASSETS :
Over 20 types of assets are included in this addon. 👌
MORE :
If you are using "Real Cable Generator Addon": https://blendermarket.com/products/real-cable-generator-addon ,
You can make this fun animation 🎞:
LIMIT :
Because the addon is based on geometry nodes, it does not affect parent objects :
THANKS 🙏