Alt Tab 128 Materials Pack
---
Why procedural materials?

Procedural materials offer you infinite versions of each material! They are quicker and more versatile to use and take up less storage space. They offer you looks that image texture materials have a really hard time replicating or are straight up impossible to do.

How to use?
Quick and easy asset browser installation and usage.
What you get?
A total of 128 Procedural materials with clean node setups!
17 Abstract materials
18 Rock/stone/hard surface materials
10 Car paints
15 Metals
14 Glass/Crystal materials
8 Plastic materials
9 Tile Materials
4 Raymarching materials
5 Wood materials
3 Water materials
6 Terrain shaders
5 Line materials
2 Snow materials
3 Holo materials
1 Master emissive material
3 Clay materials
2 Godray/volumetric materials
+ (Misc. materials (skin, lava, bubbles etc.) 
Terrain Shaders!
Terrain shaders work on taking height data of your geometry and distributing different materials on the height values of your object. This way you quickly get realistic looking terrain by just applying one material!


Sculpt your terrain
Fake God Rays /Easy Volumetric Lighting

Applying the god ray materials to different shaped materials allows for very unique looks!
Master Emission Shader
One emission shader to rule them all.
Crystals

14 custom glass and crystal materials
Raymarching materials (fake volume)
A new and unique material technique allowing you to get volume looking results inside your object for great abstract projects!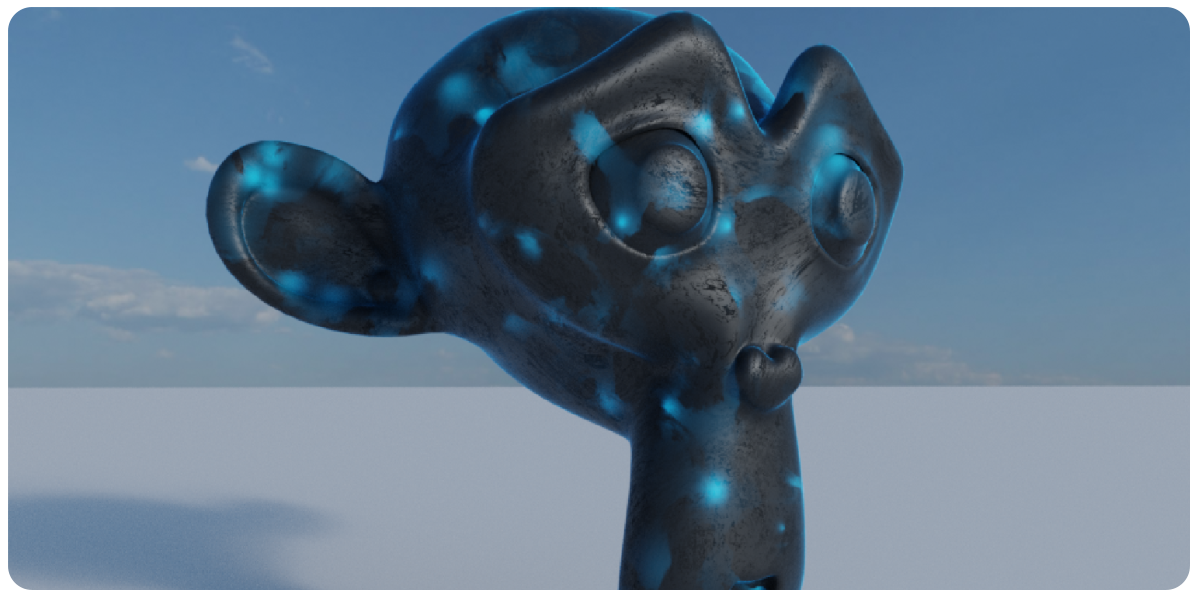 Every materials shader tree has been neatly organized and color labeled for easier understanding of the material nodes to make tweaking the values easier for anyone - experienced or novice!


Inexperienced users - just tweak the values in the green boxes

Experienced users - Nodes are nicely spaced out so you see what affects what