Philogix Pbr Painter - Lite
---


Painting color every mesh object.
Philogix PBR Painter has the necessary tools to paint materials for your 3D assets and export PBR textures right in Blender, the tool is simple to use but highly customizable, it's ready to go. with your wisdom draw new worlds.
---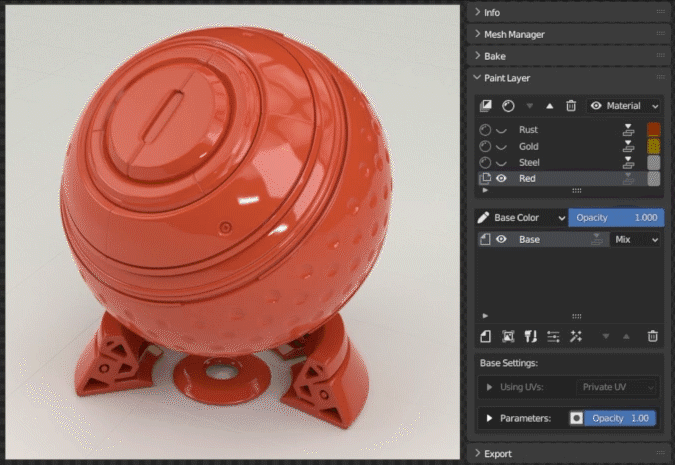 Philogix PBR Painter has two levels of layers, the material layer and the layer in channels PBR. This makes Philogix PBR Painter extremely customizable.
---
The boring bake map work has been automated in Philogix PBR Painter, you will have more time for other stages.
---
Philogix PBR Painter has a freehand mechanism, you can make materials on many different objects then combine them and export a single set of PBR textures.
---
Purchase:
Pro version: Fully functional, perpetual supported and updated.
Lite version: Limit the number of layers, the last updated version is 1.1.0
 Get Philogix PBR Painter - Pro


We work professionally in 3D modeling, Philogix PBR Painter is part of our process so it was made to be as easy to use as possible, it will not be reused here but will continue to be used. future upgrade. Thank you for your interest in this product!