Colorbox - The Ultimate Color And Palette Tool
---
BECOME A COLOR MASTER
UPDATE 1.1.0 COMING SOON!

"WHAT'S IN THE BOX?"

With Colorbox by your side you can now adventure through the RGB jungles with no fear ⚔
✅ Never have to copy and paste hex codes again
✅ Upload images or color palettes with speed
✅ Save and label your colors in custom palettes
✅ Export anything to use elsewhere
✅ Organize your palettes into collections
✅ Convert any palette into a color ramp
✅ Use our color picker tool to select the exact colors you are after
✅ Use "The Swapper" to drive your scenes with color palettes

FULL WALK-THROUGH

QUICK START GUIDE


Drag and drop
Yea, it's that easy! We have utilized a function that just comes with vanilla Blender, you can drag colors where you want them, overwrite other channels or if you need to save a color.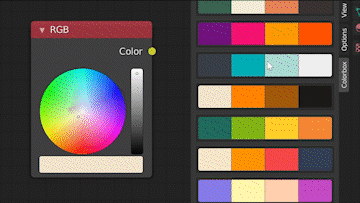 Upload palettes

You can now download palettes from your favorite sites and upload them directly into Colorbox. Right now we support Colorhunt, Adobe, and Colorbox exports. If you have a favorite palette resource please let us know so we can support it.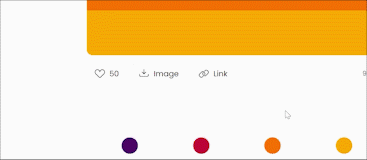 Pick colors like a pro

By turning on Picker mode ( Shift + Ctrl + p ) in the image editor you can now grab up to 32 colors at once. Just collect the colors you need and hit Enter to send them to your palettes tab or Esc to leave Picker mode.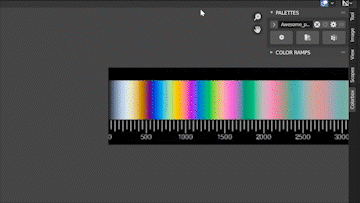 Turn any palette into a color ramp

Want a color ramp? Go to the the palette settings and transform it into a color ramp and then just click it right onto your node editor.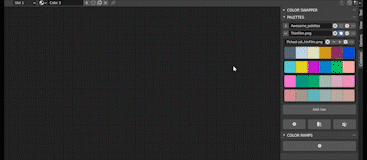 Start swapping colors

The Swapper is an amazing tool you can use to drive color fields ( similar to how you use vertex groups ). First add an empty collection , find a color field, right click on it and then select " Add to Swapper ". Now your RGB field is a child of this collection and is driven by the color of the collection.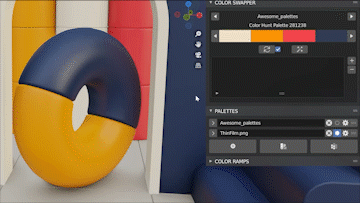 USE COLOR PALETTES TO EXPLORE YOUR DESIGNS
WHAT A FEW PEOPLE HAD TO SAY:

WANT MORE?

Be sure to check out our documentation tab as we are building out the complete manual 🚀
ESSENTIAL ELEPHANT LOVES BLENDER!

This tool was a long time in the making and we think of it as a needed companion for color lovers everywhere. We are committed to an LTS model and want your feedback as we are eager to keep working on this tool to add more features and make it even more powerful.

If you have any questions please email us directly so that we can get you answers 📧
[email protected]




Also be sure to follow us on Instagram for updates
Essential Elephant Instagram